Fifas The Best awards included a wonderful team of the year from Buffon to Ronaldo but these stars are getting a little bit old and some of the finest youngsters in world football are playing in England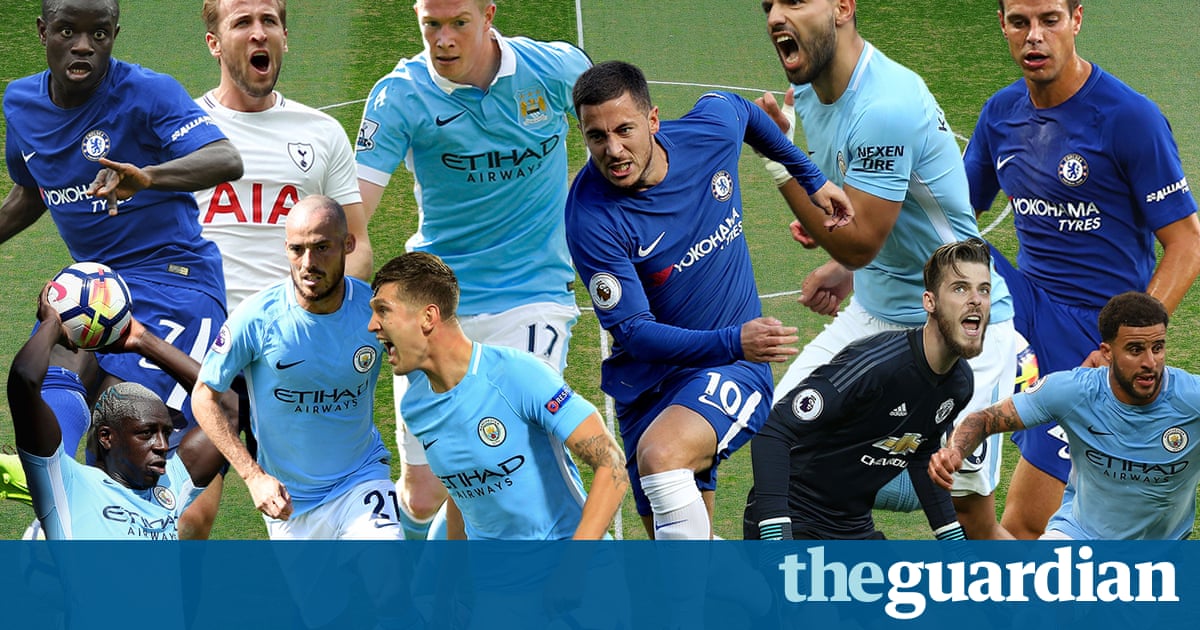 When Andy Warhol was asked his opinion on photography he replied: My idea of a good picture is one thats in focus and of a famous person. No doubt Warhol would have found a lot to like about Fifas The Best awards, which took place in London last month, and featured a swarm of very famous footballers looking glossed and styled and engaged as ever in an unofficial competition to source and procure the most appalling plum-coloured velveteen triple-sequinned dinner jacket available to mankind.
This year The Best also featured a famous football photograph. In its own way it is a defining image of a certain era, the selfie taken by the host, Idris Elba, that managed to cram all 11 members of Fifas team of the year in front of the same camera lens.
Looking at that picture various thoughts occur immediately. Firstly, from Neymar to Gianluigi Buffon this is clearly a very decent era for top level footballers. Secondly nobody puts Cristiano in the corner (hell smile for now, but there will be consequences and this isnt over). Thirdly none of them play in the Premier League or are likely to in the near future. And finally quite a few of those bedded-in megastars are pretty old these days.
The last two of these, taken together, are significant. As the league season takes its final autumn break there is the usual rush to divvy up and take stock of the state of the footballing nation. Teams of the season so far have been drawn up, new arrivals ranked, early player of the year contenders flagged.
In England we have become used to the fact the wider awards process, the best of The Best, no longer touches our league, a feeling the real star presences are located elsewhere. Only one solely Premier League-based player (Wayne Rooney) has been in the Fifa team of the year in the past eight seasons. Luis Surez didnt get a spot until he left for Barcelona. Even when Chelsea won the Champions League in 2012 Ashley Cole, who was brilliant that year, lost out to the immovable Marcelo.
It is hard to argue with this. The Fifa team is voted on by footballers around the world. This isnt a stitch-up or a fix. It is a measure of star wattage, of established pedigree, of the disorientating brilliance of the Messi-Ronaldo godhead, and the footballing success of La Liga.
And yet there is a chance we might be about to enter a new cycle this season. Given the Premier Leagues riches it was always likely the balance might alter a little. What is interesting is the way this has begun to happen.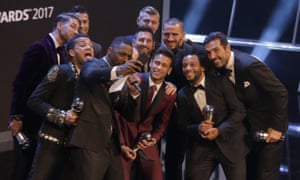 Read more: https://www.theguardian.com/football/2017/nov/10/premier-league-all-star-young-energetic