Event is first since Taiwan ruled in favour of gay marriage but some activists are frustrated by slow progress of legalisation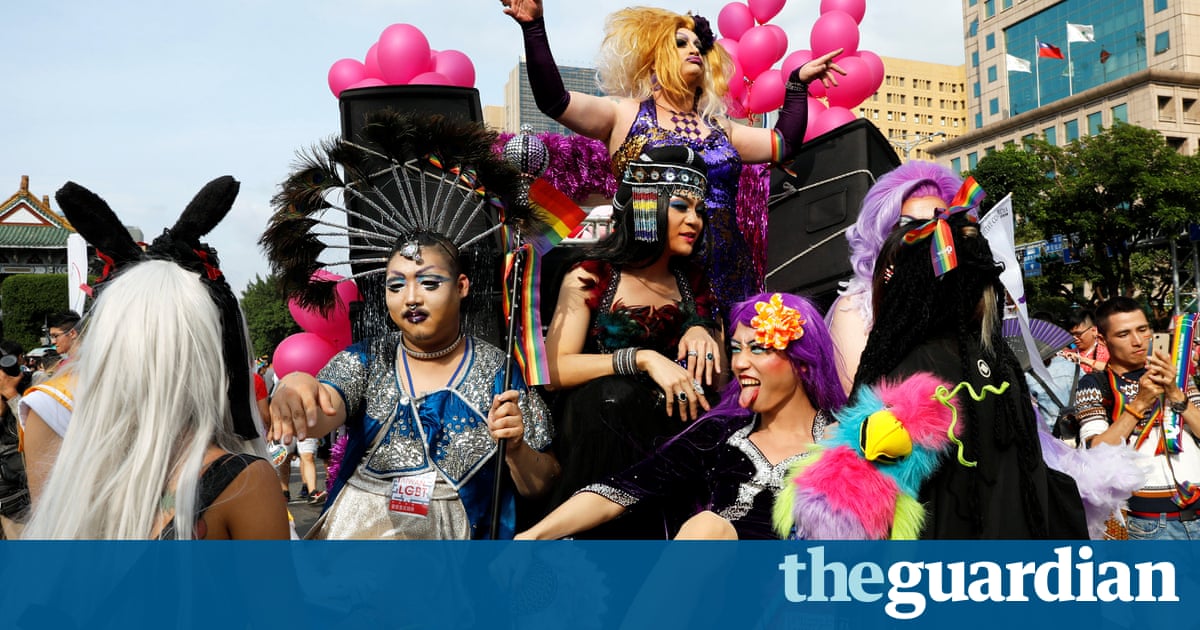 A sea of rainbow flags and glitzy costumes filled downtown Taipei as tens of thousands marched in Asias largest gay pride parade, the first since Taiwans top court ruled in favour of gay marriage.
The island looks set to become the first place in Asia to legalise gay marriage after the constitutional court said in May that laws preventing same-sex unions violated the guarantee of freedom of marriage. It gave the government two years to implement the decision.
The anticipation was felt in Saturdays parade, as dancing crowds in colourful wigs and sequined outfits made their way through the capitals centre alongside vans blasting music.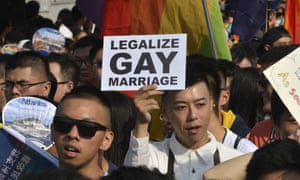 Read more: https://www.theguardian.com/world/2017/oct/28/asias-biggest-gay-pride-parade-tens-thousands-taipei-taiwan-marriage