Actors personal script for the 1961 film makes seven times its pre-sale estimate at London auction of her possessions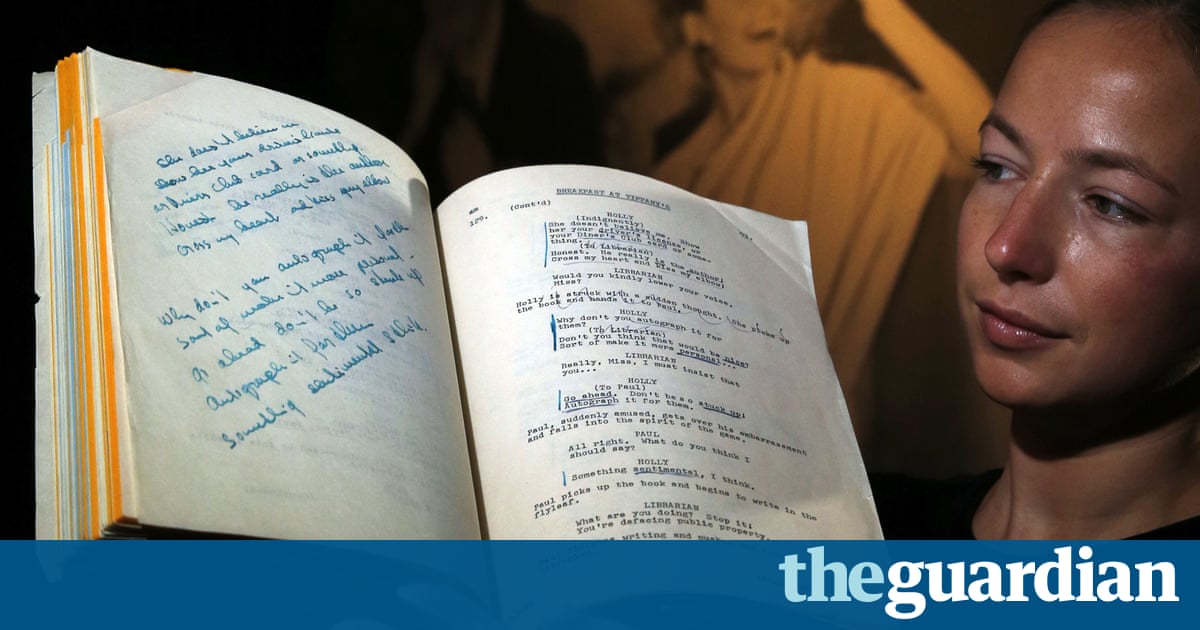 Audrey Hepburns personal shooting script for Breakfast at Tiffanys has been sold for just over 630,000, seven times its pre-sale estimate, at a London auction of the actors private possessions.
The script, which included Hepburns annotations, was one of many lots that smashed exceptions, with the sale generating a total of 4.6m, the auctioneer Christies said on Thursday.
The sale, the largest of her personal possessions, included items from Hepburns wardrobe and dressing table, as well as photographs. A bidder paid 332,750 for a Tiffany bangle that was a gift to Hepburn from the director Steven Spielberg, inscribed with the message: You are my inspiration.
A black satin Givenchy cocktail gown, worn in the 1963 film Charade, and a Burberry trenchcoat each sold for 68,750. The designer Hubert de Givenchy was a close friend of Hepburns and advised her on her wardrobe. He described her as his muse and the pair eventually became business partners.
A colourless tiara, worn by Hepburn to the London premiere of The Nuns Story in 1959 and in the 1967 film Two for the Road fetched 43,750.
A bidder paid 56,250 for a Cartier lipstick holder, almost 19 times the pre-sale estimate, while a satin sleep mask that had been expected to fetch up to 150 sold for 6,250.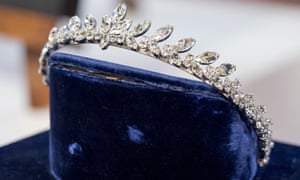 Read more: https://www.theguardian.com/culture/2017/sep/28/audrey-hepburn-breakfast-at-tiffanys-script-sells-auction-630000