The premature birth of twins Albie and Reuben set off four traumatic months as they struggled to survive and their parents fought to cope. Giulia Rhodes talks to the boys mother, Courtney Bryant, as this gruelling time finally ends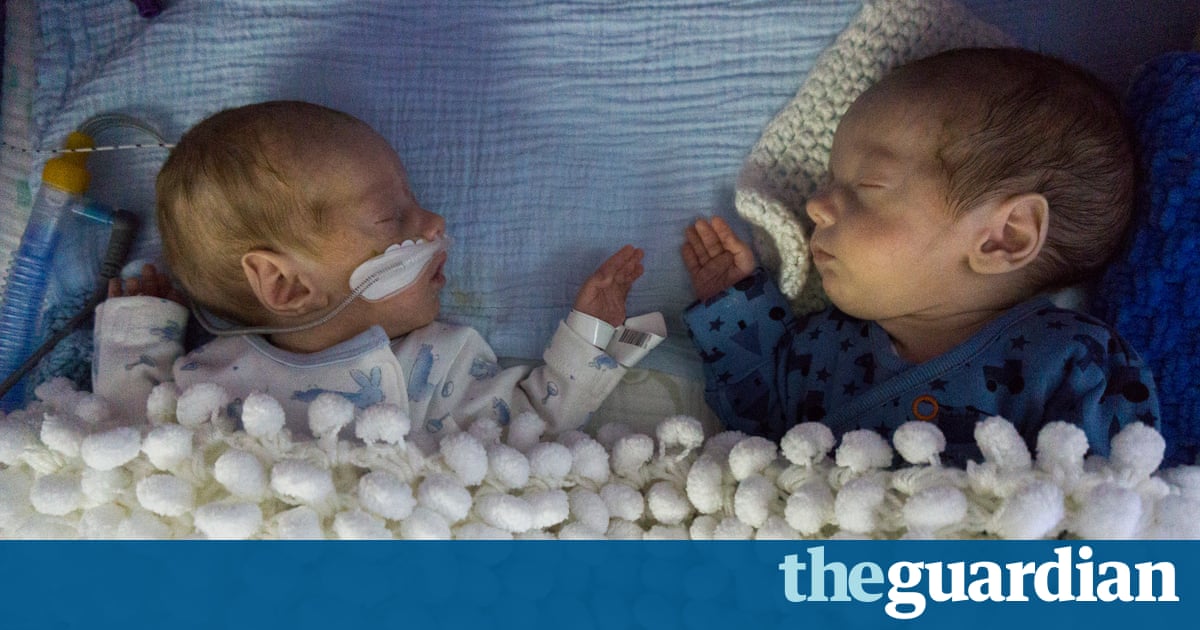 Holding a new baby for the first time is, for any parent, a very special moment. Itwas one for whichCourtney Bryant and her partner, Daniel, had to wait five weeks.
Albie and Reuben, the couples twin boys, are two of the 60,000 babies one in every 13 born prematurely in the UK each year. When they were delivered on 6 August this year, 13 weeks too soon, they weighed only 750g (1lb 10oz) and 1.05kg (2lb 5oz) respectively. They were smaller than my hand, so tiny, like little birds, recalls Courtney. They had to be rushed away. I barely saw them, let alone touched them.
Their portraits were among those to feature in a recent photography exhibition developed with help from staff at Kingston University and St Georges, University of London that offered awindow on to the lives of premature babies and their families on the neonatal unit at St Georges.
It is a totally unexpected world, says Courtney, completely at odds with the one new parents expect to enter. There are so many machines, noises, alarms, lights. There are constant tests and numbers. There is even a particular smell. It is clinical, hot. Nothing about it seems natural. Yet that room was my babies world. It was what was keeping them alive.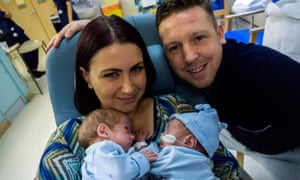 Read more: https://www.theguardian.com/lifeandstyle/2017/dec/09/babies-birth-premature-traumatic-twins