As Dee Reess racially charged, Oscar-tipped film Mudbound debuts on Netflix, we speak to the director about challenging the establishment, while below, we profile directors Eliza Hittman, the Safdie brothers and Chlo Zhao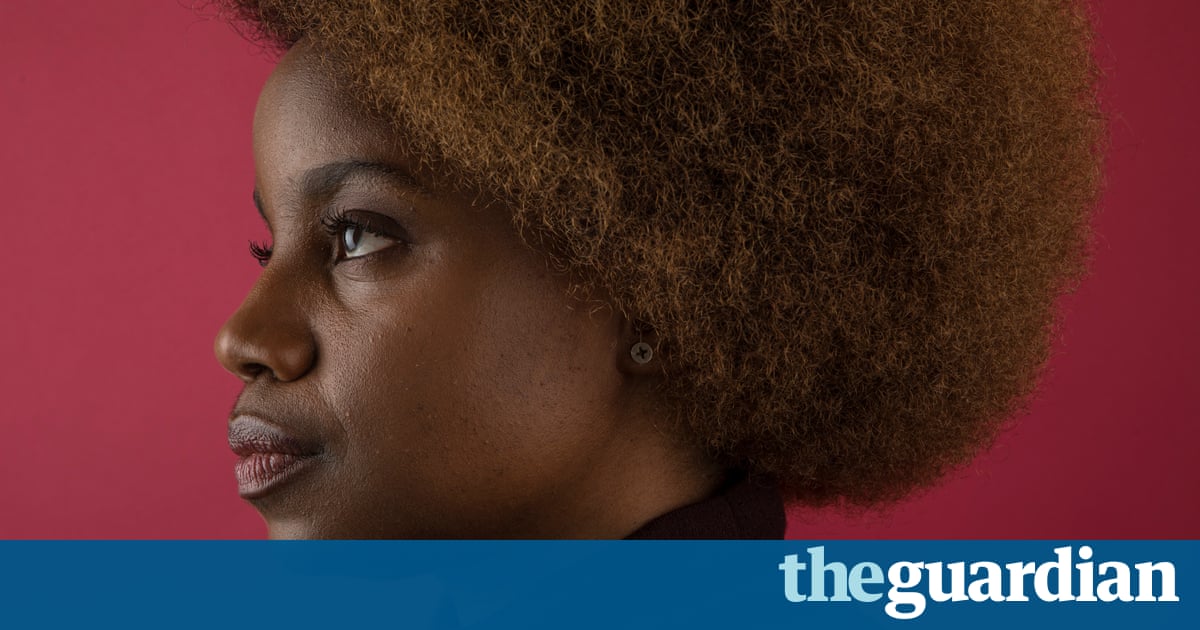 In the opening scene of the new film Mudbound, two bedraggled white men are digging a hole, ominous storm clouds overhead. They are using old-fashioned shovels and its difficult immediately to date the action, but it becomes clear they are brothers, burying their father. When they realise the coffin will be too heavy for them to lower in, they stop a black family, passing by in a horse and trap. Only a few words are spoken, but the looks they exchange make it clear that there is history between these two families.
The ambiguity of the films time frame was intentional, explains Dee Rees, Mudbounds 40-year-old director. The film is actually set in the 1940s in the Mississippi delta, but the scene could have taken place a century earlier or even, to a degree, shockingly recently. Black people, we didnt get the right to vote in America until 1965, says Rees. Thats not long ago at all! Women got the right in 1920, we got the vote in 65. Even when I was growing up in Nashville, Tennessee, as a suburban middle-class kid in a poor white suburb, we were the only black family on the block and there were confederate flags as curtains. Growing up in the 1980s, which we think of as contemporary, I was bussed to school because a lot of the public schools in Nashville were still segregated. This was in the 80s! So our history is with us, this isnt some far-away thing.
Mudbound caused a stir when it was first shown at the Sundance festival in January. The story, adapted from the 2008 novel by Hillary Jordan, follows two families: the white McAllans, who own the land, and a black family, the Jacksons, who are sharecroppers, giving up a part of each years harvest for rent. Their interactions are straightforward, albeit hierarchical and bigoted, until two of them, Jamie McAllan (Garrett Hedlund) and Ronsel Jackson (Jason Mitchell) are sent to fight in the second world war. Ronsel discovers that he feels more valued, more at home, in the army in Europe than he ever did in the American south. What happens when he returns to Mississippi is unflinching in its realism and brutality, as the local white nationalist community turn on him with venom, despite his service for their country.
At Sundance, there were standing ovations and five-star reviews: timely and timeless, read one. There was instant speculation that Mudbound had set the bar early for the 2018 awards season, in particular a revelatory Mary J Blige as Florence, matriarch of the Jacksons, alongside Carey Mulligan as Laura McAllan and Rees for her adapted screenplay and directing. But in the days following the premiere, something strange happened: none of the major studios made a bid to distribute the film. There were murmurs that, 12 months on from Fox Searchlight spending $17.5m on The Birth of a Nation, a story based on Nat Turners 1831 slave rebellion (the films reception was tainted by a 2001 rape case involving itsdirector andstar Nate Parker, who was acquitted at trial), there was little appetite for a period film about race.
This story, however, does at least end well. As the festival wound down, Netflix came in with an offer of $12.5m for Mudbound. It was more than they needed to pay, they knew that, but Ted Sarandos, the companys chief content officer, felt the film had a universality and epic scale other distributors had missed. And it is starting to look like a smart bet. If Mudbound does make the Oscar shortlist, it will be a first for the streaming service giant. And were Rees to be nominated, she would be only the fifth woman in the history of the awards to make the shortlist for best director, and the first black woman. In the New York Times critic AO Scott credited her with rejuvenating an old Hollywood tradition of ethically rigorous, dramatically vigorous movie-making. Sidney Lumet and Elia Kazan would recognise her as a kindred spirit.
Its clear that the reticence of the Hollywood establishment continues to irk Rees. Yeah, they didnt know how to sell it, they didnt know how to talk about it, she says. They had a reductive view and put it in a box, whereas Ted saw the bigness of it: this is a good story. He wasnt viewing it comparatively and that was the breakthrough. Certain other directors films arent compared to each other: you dont compare Wes Anderson to Steven Soderbergh just because they are both straight white guys making indie films. In that same way, Mudbound shouldnt have been compared to anything else just because of the maker.
Netflix are representative of what Hollywood used to be, she continues. [Hollywood] used to take risks, it used to be about discovery and now its about profit, its about foreign sales value, so I think Netflix are disrupters and maybe they will shake up the system and get the studios back to making original interesting things. Back to discovering new actors and not just hiring the same three actors over and over again.
Rees purses her lips. This could have repercussions; it will show that sometimes art wins and that would be great if that happens.
While there is no road map to becoming a movie director, Rees has taken a particularly circuitous path to the job. She did not grow up corralling her friends to make short films, or schooling herself in the works of foreign auteurs. Instead, after school, she did an MBA at Florida A&M University and set out on a career in brand management. I liked to write, but being a kid of the 80s, Reaganomics was de rigueur, she recalls. It was about getting a job that was practical, so a business degree was what my middle-class parents could be proud of: Shes got a business degree, she can do anything!
But, after three years working in corporate America, for the likes of Procter & Gamble, marketing all-day panty liners, Rees realised shed taken a wrong turn. Aged 26, she applied to New York Universitys graduate film programme and, to her surprise, was accepted. So all the things my parents feared came true: I was broke, it was really difficult, she laughs. Youre trying to get internships and competing to work for free. Youre competing to get someones coffee and walk someones dog! And by the time you get to make a photocopy youre elated: Im making a photocopy of the script! Im not just walking the dog.
Rees probably exercised some fairly high-calibre mutts one of her first jobs was on Spike Lees 2006 crime thriller Inside Man. I was working with the script supervisor, which is great because shes right by the monitor which meant I got to be right by the monitor, says Rees. So I was looking at composition, working with actors and interacting with the director of photography. That was my first time being able to see the breadth of a film crew and all the communication thats required.
Read more: https://www.theguardian.com/film/2017/oct/22/meet-the-new-hotshots-of-american-film-making-director-dee-rees-mudbound-eliza-hittman