Ashes sunken in weighted urn somewhere off Liverpool after authorities had body secretly incinerated without ceremony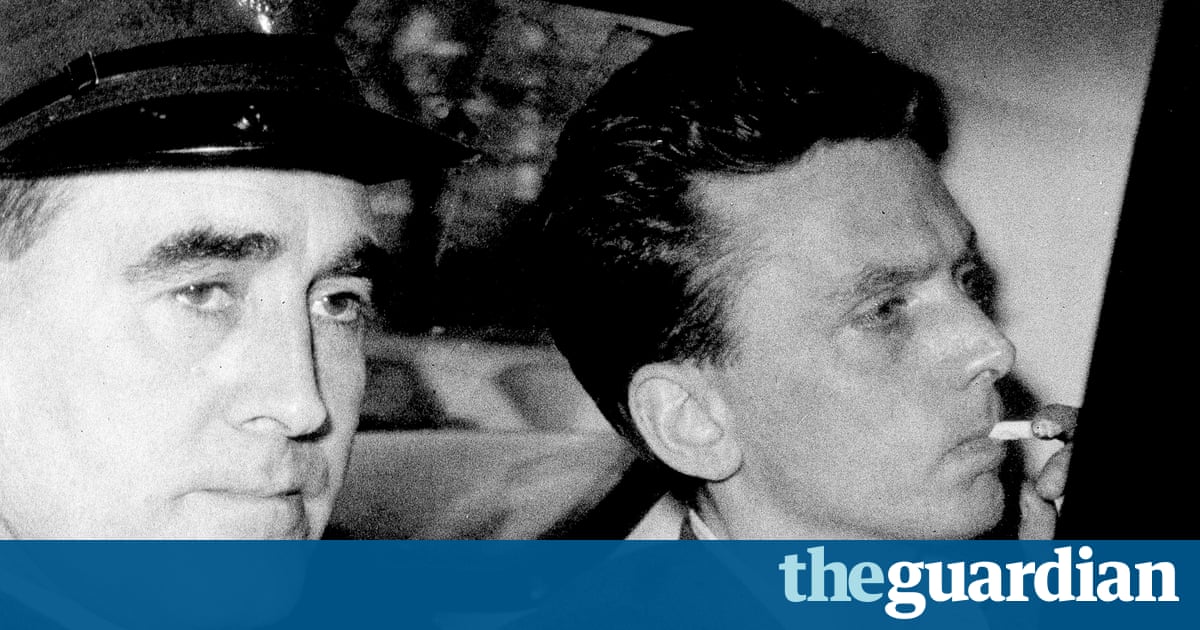 The body of the Moors murderer Ian Brady has been secretly cremated and his ashes disposed of at sea in the middle of the night.
Brady died of natural causes, aged 79, at Ashworth high security hospital in Merseyside on 15 May. Brady and his girlfriend Myra Hindley tortured and murdered five children between 1963 and 1965. He died without revealing the whereabouts of the body of Keith Bennett, a 12-year-old boy from Longsight in Manchester.
Court documents reveal that Bradys body was incinerated without ceremony in Southport on Wednesday 25 October. His ashes were placed in a weighted biodegradable urn, driven to Liverpool Marina and dispatched at sea on Thursday 26 October 26 at 2.30am.
Earlier in October, a senior judge ordered that responsibility for supervising the disposal of Bradys body be taken out of the hands of his solicitor and executor of his will, Robin Makin, and placed with Tameside borough council.
The judge ruled that there should be no funeral and no music played during the disposal of Bradys body, rejecting Makins request that Berliozs Symphonie Fantastique be played. There had been concern that the killers ashes might eventually be scattered on Saddleworth Moor where his victims were buried.
Bradys body was collected from the mortuary at Royal Liverpool hospital by a Tameside council official at about 9pm on 25 October. Under police escort, the corpse was taken to Southport crematorium, where the cremation began at 10pm exactly. No music or flowers were allowed.
In September, an inquest into Bradys death heard he died of cor pulmonale, a form of heart failure, as well as bronchopneumonia and chronic obstructive pulmonary disease, or lung disease. The court heard Brady, who was a heavy smoker up until the smoking ban, had very severely diseased lungs.
Dr Noir Thomas, a consultant forensic psychiatrist, told the inquest that Brady had been affected by paranoid schizophrenia, marked by perceptual disturbances, delusional ideation, disorganised thought and speech.
He added that Brady was also thought to have a number of deviant sexual disorders, including sadism and paedophilia.
In a joint statement responding to the news that Bradys body had been disposed of, Tameside and Oldham councils said: We are pleased that this matter is now concluded and we are grateful for the support and professionalism shown to ensure Ian Stewart-Bradys body and remains were disposed of expediently at sea in a manner compatible with the public interest and those of the victims relatives.
After Hindleys death in 2002, authorities arranged for a firm somewhere in the north to make arrangements for the burial, after 20 funeral directors near Bury St Edmunds, where she died, refused.
Speaking to the Guardian at the time, Nick Armstrong, from an independent family firm in Halesworth, Suffolk, admitted he had been contacted by the prison services about providing funeral services for Hindley a year before her death, but, like other firms, had said no.
The news of the disposal of Bradys body comes as the family of Pauline Reade, who was murdered by Ian Brady and Myra Hindley in July 1963, were told that some of her body parts had been kept by police for 30 years without their knowledge.
Reades family held a funeral for her in Gorton in 1987 after the discovery of her body during a three-month search of Saddleworth Moors. However, an audit staged after Bradys death revealed that some of her remains including her jaw bone and hair samples were retained at the University of Leeds on behalf of Greater Manchester police.
GMP contacted Jackie, Reades niece, before they returned a wooden coffin containing her body parts to the familys solicitors.
I am devastated, said Jackie, 44, who was 13 when Reade was found. It has brought it all back. I am disgusted that part of Pauline could be kept like this. The family now faces having to stage a second funeral.
Martin Bottomley, head of GMPs cold case unit, said the samples had originally been kept for investigative purposes.
This is a deeply sensitive matter and understandably it has caused some upset with the family however, we felt contacting them was the right thing to do and we have given them a number of options, all of which GMP will pay for, he said.
Read more: https://www.theguardian.com/uk-news/2017/nov/03/moors-murderer-ian-brady-buried-at-sea-after-cremation