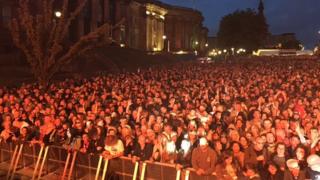 Poor planning and control by organisers of a music festival led to "serious risks to public safety", a report says.
Hope & Glory Festival in Liverpool was cut short on 6 August amid reports of overcrowding, long delays for artists and acts cancelled at the last minute.
Organisers tinyCOW caused the event's collapse but Liverpool City Council must improve checking procedures, health and safety experts said.
The firm, which apologised at the time, has been contacted for a comment.
The report said failures led to "discomfort, confusion, anger and disappointment" for ticket-holders.
Some described the festival at Liverpool's St Georges Quarter as "disorganised and dangerous".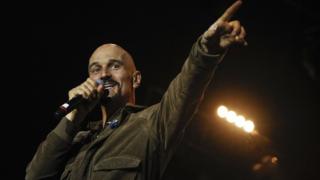 The independent report, which was carried out by The Event Safety Shop and commissioned by Liverpool Mayor Joe Anderson, found the festival – attended by 12,500 people – had no signage installed and no emergency evacuation plan in place.
There was no designated area for lost children or vulnerable adults and confusion around the queuing system, with some customers being given incorrect wristbands.
Police had to help open up another entrance on the first day when there were very long queues at bars and toilets and the event manager left the site and was out of contact until the end of the day.
The report praised the council's response, which enabled to first day to go ahead safely, but said it needs a more robust system for assessing companies who want to stage such events.
"Opportunities were missed by the council's Safety Advisory Group and the associated Joint Agency Group to identify, shortcomings in advance," the independent review said.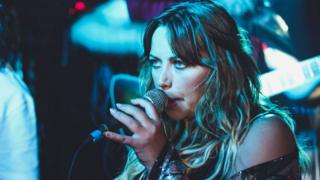 Hope & Glory Festival Ltd went into liquidation while owing almost £888,984 to 32 creditors, including the council.
The city's mayor, Joe Anderson, said it is "clear in retrospect" that the failure was "down to the mismanagement of the organisers" but the council will now "put in place enhanced planning procedures".
The company has "a moral obligation to reimburse disappointed ticket-holders who are out of pocket", he added.
Ticket selling websites Eventbrite and Skiddle said they had given full refunds to people with tickets for the cancelled day and a 50% refund for weekend ticket holders.
Read more: http://www.bbc.co.uk/news/uk-england-merseyside-41514225