A legal tangle with Jay-Z couldnt stop the former child refugee from earning millions as a singer, actor and presenter but exhaustion did. She discusses how hard it is to have it all, and why she worked with the notorious Terry Richardson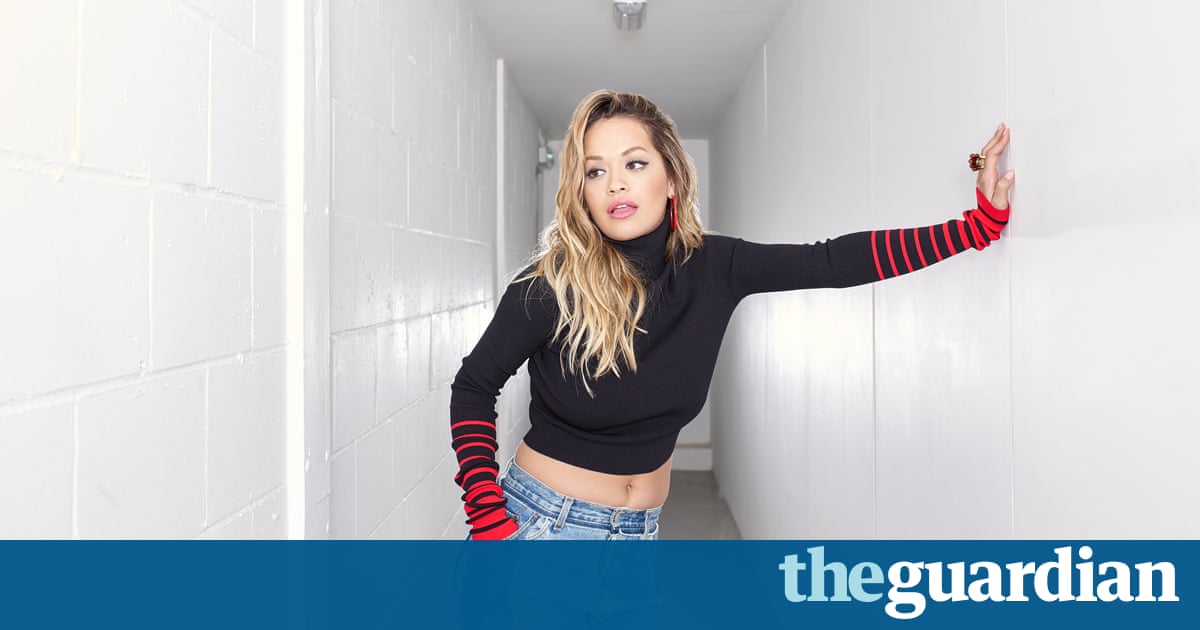 My meltdown was when I was 25, Rita Ora declares. Do you want a sandwich?
We are a mere two minutes into a conversation in a portable cabin near a sound stage in Acton, west London, five minutes walk from the real-life Apprentice Cafe Of Doom. Rita is shooting a promo clip, involving a cast of dozens and a stint in a red Ferrari, for her forthcoming presenting gig at the MTV Europe Music Awards (EMAs), and somehow we have gone from discussing the ads storyboard, to the topic of whether or not autumn is the best season, to Ritas birthday being in November, which leads her to speculate over whether or not she will join the 27 club. And now, in a chat that has escalated as quickly as the early stages of Ritas career, we are discussing meltdowns. My 25 was shit, she adds. My 26 is OK.
Rather ludicrously it has been more than half a decade since the release of Ritas debut album, Ora. Ironically, her inability to release a second album in the time it took the Beatles to release nine was both the cause and the effect of a falling-out with Jay-Z and Roc Nation, who had signed her at the age of 18: at the end of 2015, Rita filed a lawsuit claiming she had become a low priority among that companys rapidly diversifying interests, and demanded to be released from her contract. Roc Nation responded in the form of a $2.3m counter-lawsuit claiming Rita hadnt delivered enough albums. The ensuing legal debacle meant she couldnt release any.
When Rita and I meet again two weeks later, we are 135m up in a pod on the London Eye, where Rita is taking part in a live MTV webcast. The height does not faze pops premier skydive enthusiast, but once the webcast is done we jump in a car and head to a nearby hotel for our interview, where I ask more about taking on Jay-Z. Ora can put a positive spin on it all now The best thing that ever happened to me; like going through a musical detox and so on but things were less easy at the time. It felt, she accepts, like the worst thing. But it was the only decision I could make. My appreciation and respect for them hasnt changed at all.
So what did change? Me. I wanted a change of spirit, I wanted a fresh start. It seems strange, I suggest, that Roc Nation couldnt understand the shifting demands of the creative spirit. They did! Rita exclaims. And thats why it was an easy separation. It could have been bad, but it was very respectful. It was one of the easiest separations ever.
You took them to court! It didnt go to court. I cant go into crazy political details obviously, for reasons. But it was easy. Amazing.
Reasons! Easy! Amazing indeed. Now in a new deal with Atlantic, Ora is back on track, her new album including a song titled Soul Survivor, which will doubtless chime with the many artists who Rita says privately messaged her to tell stories of their own label woes. She rattles off some of the songs lyrics, ending with: I started from nothing, Ive got nothing to lose. But did she really feel like she had nothing to lose? Yes, she shrugs. I lost a lot of confidence in myself. I thought: What am I going to do?
Well, what she actually did involved making a fortune outside of pop, a reported 3m in 2016 a figure she doesnt dispute today without releasing a note of new music, thanks to live performances, acting (including 2015s Southpaw plus two Fifty Shades movies, with a third due next year) and TV roles (on both The Voice and The X Factor, plus Americas Next Top Model and a recent US boyband show), along with endorsement deals for the likes of Adidas. Yeah, is Ritas response. But is it fulfilling for me? Thats the question.
Good point: is it fulfilling for you? You know how people do jobs? Yes. People, everyday people, do jobs from nine to five that I dont think they wished for when they were kids. I love everything Ive done as a woman and as a businesswoman, but my whole life and passion and fulfilment in my heart has always been about my music.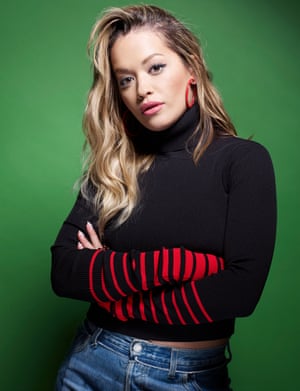 Read more: https://www.theguardian.com/music/2017/oct/26/rita-ora-on-breakups-and-burnout-terry-richardson