Tiffany Haddish was a winning host, Larry David-as-Bernie-Sanders made up a bit for his concentration camp gags and the weirdest sketches worked best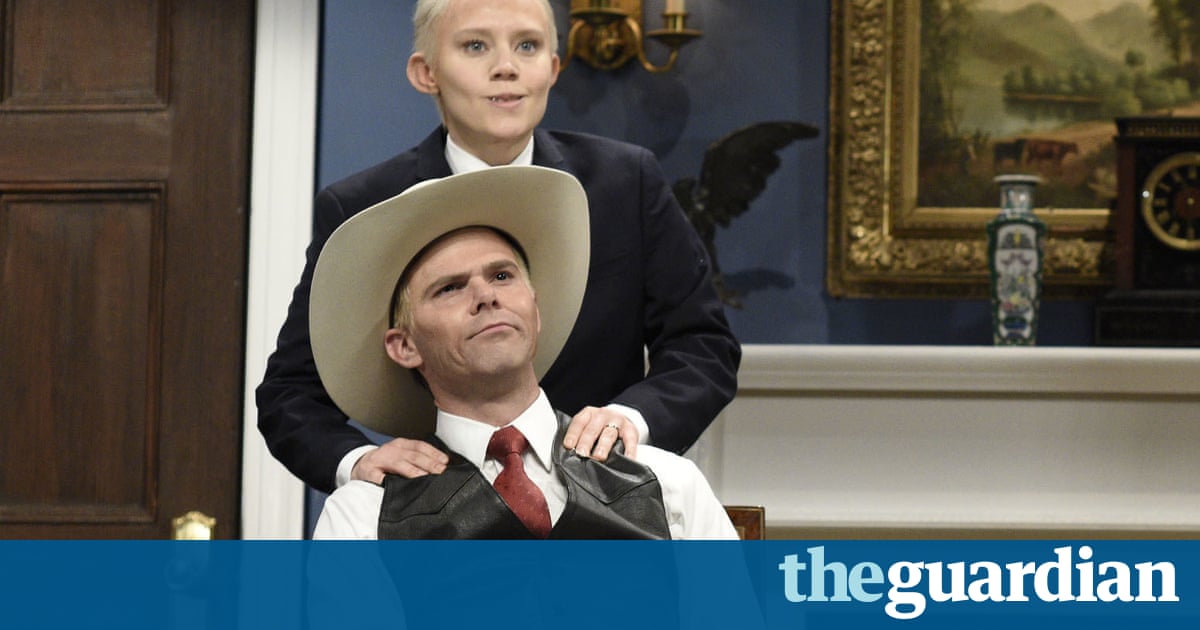 This week, the cold open takes place in the vice-presidents office. Roy Moore (Mikey Day) has come to visit Mike Pence (Beck Bennett).
Voters in Alabama will never elect someone whos had sexual relations with a minor, Pence says.
Youre sure about that? says Moore.
No, says Pence. Alabama is quite a place. But we cant take chances.
Jeff Sessions (Kate McKinnon, with prosthetic teeth that are funnier than usual) tumbles out of a sideboard.
Im usually the creepiest one in the room, but then I look at you and Im like: Oh my God, Sessions grins.
Im just kidding, says Moore. Kidding is the term I use for dating young ladies.
Live from New York, its Saturday night.
Tiffany Haddish is the first black female standup to host since 1975. Which means: the first one ever. Shes also one of the stars of Girls Trip, which made more than $100m. But wheres the money?
I havent seen it at all, she says. [The internet] said I was worth $2m, yall what do I gotta do to get this $2m? Do I gotta fake my own death?
Haddish loved SNL growing up in foster care, she says, but it was not easy to convince the other black and Hispanic kids she lived with that Dana Carvey was just as funny as Damon Wayans I got stabbed twice, yall, in a bunk bed. Thats why I dont mess with bunk beds to this day.
She goes on to discuss her white Alexander McQueen dress she wore it on the red carpet for the Girls Trip premiere and friends told her she couldnt wear it again, but shes not going to stop wearing a dress that cost more than her mortgage. Shes going to wear it to her next wedding, to your next wedding, to a party where the dress code is all-black. And when Im laying in that casket, guess whats going to be laying on top of my fat-ass body? This dress.
She cuts a rug, and theyre off.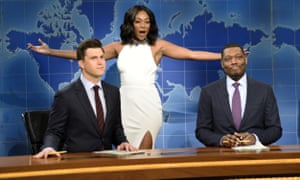 Read more: https://www.theguardian.com/tv-and-radio/2017/nov/12/saturday-night-live-roy-moore-taylor-swift-tiffany-haddish