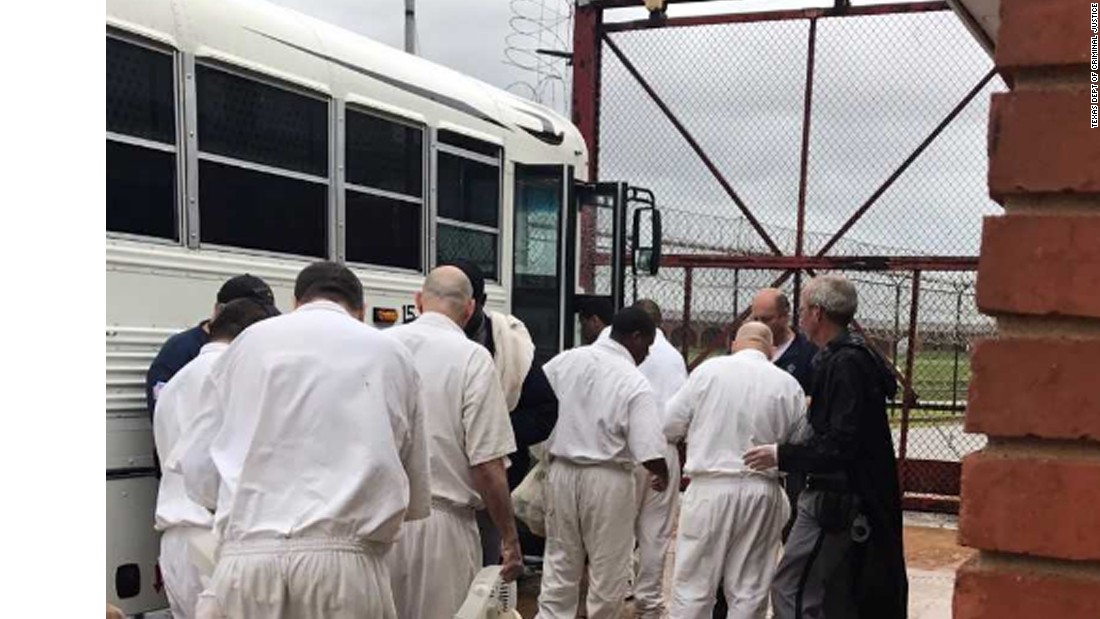 (CNN)With all the stories of heroism and tragedy in the wake of Hurricanes Irma and Harvey, one group of people have been left out of sight and out of our hearts: the incarcerated men and women in our federal correctional facilities.
While Texas and Florida authorities safely relocated most of the inmates in the state prisons, the men and women who were locked in our federal prisons were not so fortunate. The Federal Bureau of Prisons stated it did not intend to evacuate its facilities in the paths of Hurricanes Irma or Harvey in
Beaumont, Texas
or in
Florida
. And based on reports from several of those facilities, prisoners
were not evacuated
, could not flee and continue to suffer.
As a result, some incarcerated people in the hardest hit areas in federal prisons were left in their cells to face the flooding, water shortages and power outages. If
reports
from family members and loved ones of people in these facilities are accurate, their living conditions violated the constitutional prohibition against "cruel and unusual" punishment.
In stark contrast, the American people, who are big-hearted and compassionate, would not even allow
animals in captivity
to be left behind. Zoos were responsibly staffed or dutifully cleared. Animal shelters pleaded for the safety of stray cats and dogs. Hundreds of Florida horses were relocated. Dolphins were airlifted to safety.
Americans understood immediately that caged animals cannot get out of harm's way when a hurricane comes. This heroism was necessary, justified and praiseworthy. After all, saving lives is what we are supposed to do in a crisis.
It's not rocket science. We know it can be done. But apparently the Federal Bureau of Prisons didn't bother. In our country, we follow the rule of law; the founders forbade "cruel and unusual punishment" for a reason. And it is cruel to abandon human beings to face conditions that no American would allow a horse or a dog to suffer.
In the wake of Hurricane Katrina, Congress was
flooded with calls and letters
after stories surfaced of abandoned pets that perished during the flooding. We should come together in a similar fashion to ensure that the treatment of people in USP Beaumont is never endured again.
Attorney General Jeff Sessions recently appointed Army
Maj. Gen. Mark Inch
to head up the Federal Bureau of Prisons. We hope Inch gets to work. Because if we can airlift dolphins to safety, we certainly have the means to load people into vans and out of harm's way.
We have the tools, we just need the compassion and the political will. Inch should act now to come up with an emergency plan to protect prisoners during extreme weather events. In fact, he is constitutionally bound to do so.
These are human beings we are talking about. The time to act is now.
Read more: http://www.cnn.com/2017/09/12/opinions/prisoners-pet-irma-opinion-jones-jackson/index.html