Key information about the attack that left at least 58 dead and scores injured at a festival near the Mandalay Bay casino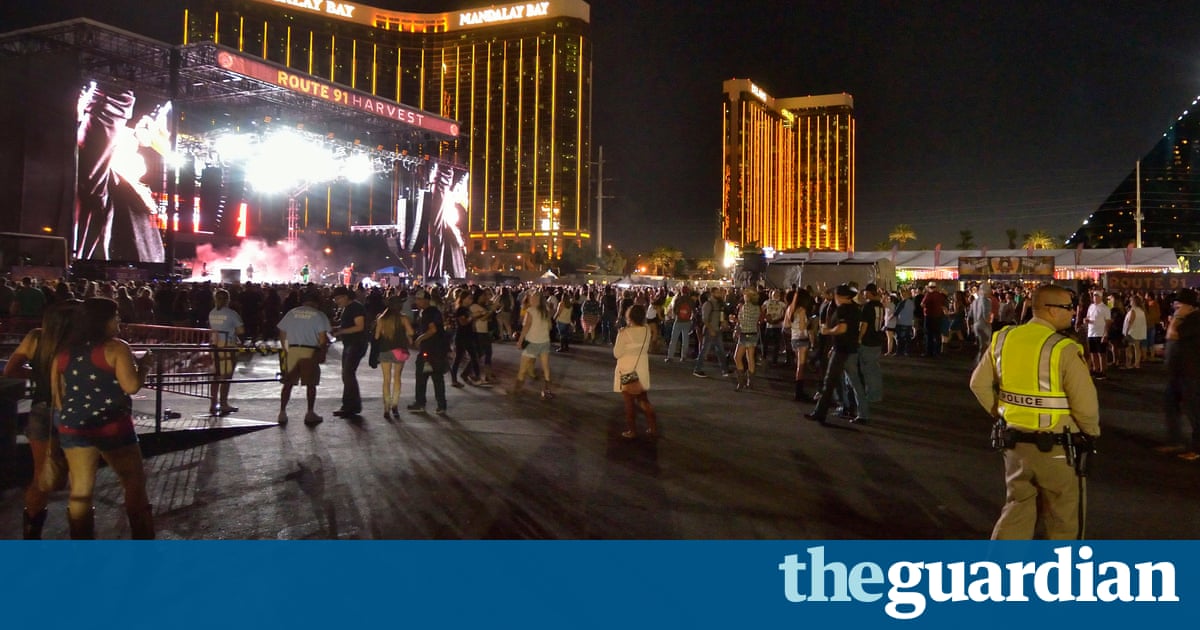 At least 59 people have been killed and at least 527 injured in the deadliest mass shooting in modern US history. A gunman fired on the Route 91 Harvest country music festival in Las Vegas from an overlooking hotel.
Police have named the suspect as Stephen Paddock, a 64-year-old local man. They believe he shot and killed himself on the 32nd floor of the Mandalay Bay hotel and casino.
At least 17 guns were found in his hotel room, according to official statements from law enforcement officials.
Read more: https://www.theguardian.com/us-news/2017/oct/02/las-vegas-shooting-what-we-know-so-far