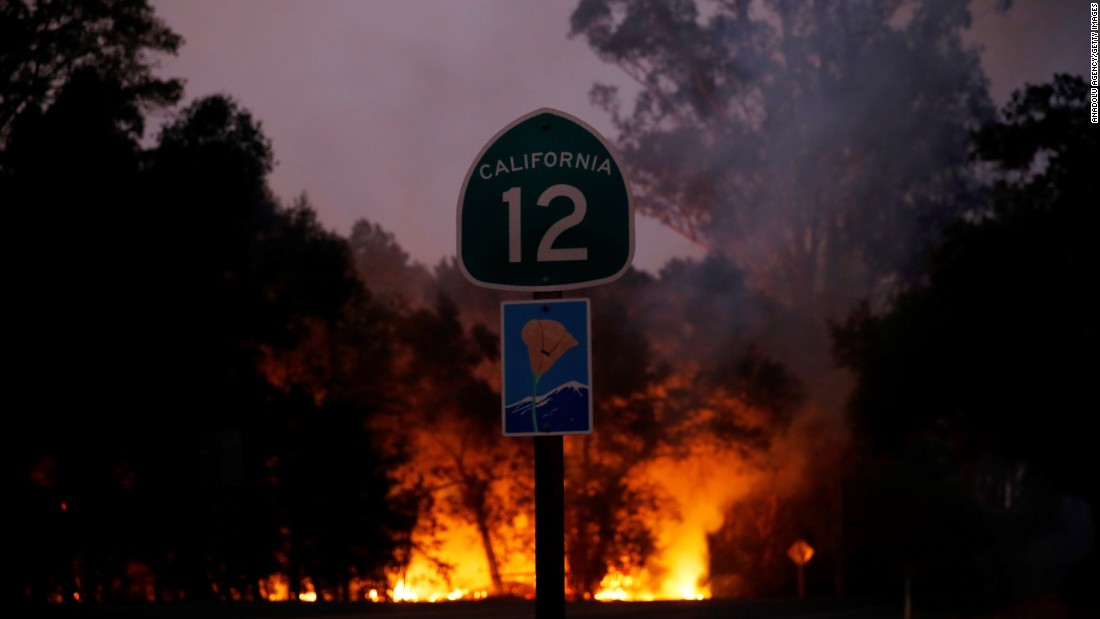 (CNN)The misery and heartbreak caused by the one of the deadliest wildfire outbreaks in California's history aren't going to end anytime soon, officials said Thursday.
"We're not even close to being out of this emergency," Mark Ghilarducci, the director of California's Office of Emergency Services, said Thursday afternoon.
The fires that are devastating Northern California have killed 31 people, according to Cal Fire, making it one of the deadliest series of fires ever in the state.
The largest of the group of 21fires are still burning with little containment, and the weather has not helped the thousands of firefighters battling those deadly blazes and new ones that pop up each day.
"We are a long way from being done with this catastrophe," Cal Fire Director Ken Pimlott said. The fires were burning erratically Thursday, he said.
Authorities were concerned about new Red Flag warnings that said winds were going to pick up this week.
The good news was that reinforcements are coming from across the state and the country, Napa County Fire Chief Barry Biermann said.
Both factors are "starting to give us the upper hand, allowing us to actually … (get) some containment started in certain areas," he said.
Still, the biggest fires were huge challenges. The 40,000-plus acre Atlas Fire in Napa and Solano counties was just 3% contained and the 34,000-acre Tubbs Fire in Napa and Sonoma was only 10% under control.
Fires have ravaged
Northern California's wine country
since Sunday night, destroying at least 3,500 structures and leading to scores of missing-person reports, authorities said. At least 400 people are reported missing in Sonoma County alone, where a fire wiped out thousands of homes in Santa Rosa, a city of about 175,000 people roughly 50 miles northwest of San Francisco.
Latest developments
• More than 2,800 residences in Santa Rosa, California, have been destroyed by wildfires, Mayor Chris Coursey told reporters on Thursday.
• Wildfires have burned more than 191,000 acres throughout the state. The largest fires were in Northern California's Sonoma, Napa and Mendocino counties, littering the landscape with charred rubble and clouds of smoke.
• Of the 31 people who have died since Sunday night, 17 were killed in Sonoma County, officials said. At least four people have died in Yuba County as a result of the Northern California wildfires, county spokesman Russ Brown said. Eight people have died in Mendocino County and two people from Napa County have been killed.
• Almost 8,000 firefighters are trying to contain the blazes, officials said Thursday. They're using 820 firetrucks — at least 170 from out of state — 73 helicopters and more than 30 planes.
• Fires have knocked out power to about 49,000 utility customers, Pacific Gas and Electric Co. spokeswoman Fiona Chan said.
• Cellphone service also has been spotty, because the fires put dozens of cellphone towers out of commission in the region, Sonoma County Sheriff Rob Giordano said.
• The deadliest single fire in California history killed 29 people in October 1933.
Victims between 57 and 95 years old
Ten of the 17 people killed in Sonoma County have been identified.
They are:
• Lynne Anderson Powell, 72, Santa Rosa
• Carmen Caldentey Berriz, 75, visiting Apple Valley
• Carol Collins-Swasey, 76, Santa Rosa
• Michael John Dornbach, 57, Calistoga
• Valerie Lynn Evans, 75, Santa Rosa
• Arthur Tasman Grant, 95, Santa Rosa
• Suiko Grant, 75, Santa Rosa
• Donna Mae Halbur, 80, Santa Rosa
• Leroy Peter Halbur, 80, Santa Rosa
• Veronica Elizabeth McCombs, 67, Santa Rosa
Identifying the victims is difficult, Giordano said. In some cases authorities used dental records, fingerprints, or the numbers off medical implants or devices found in the remains.
Mayor: If you stay, you're on your own
The mayor of a small town threatened by one of bigger wildfires had a stern message Thursday for residents who hadn't evacuated yet: Leave, or you're on your own.
Evacuations were ordered Wednesday for Calistoga, a city of about 5,000 people in Napa County, as a fire burned nearby.
Flames were approaching the city limits Thursday, and a few people have ignored evacuation orders, Mayor Chris Canning said.
"Your choice to stay … is a distraction to our first responders. You will not be given life safety support at this point. You are on your own," Canning said Thursday morning at a news conference.
'I want to cry'
Pierre Birebent has made wine at Signorello Estate just north of the city of Napa for 20 years. One of the fires gutted buildings at the popular winery, leaving charred debris scattered across its landscape.
"I want to cry. I'm trying not to," Birebent said.
He pointed at piles of ash and rubble. "This was my file cabinet. The door was here. … There's nothing left," he said.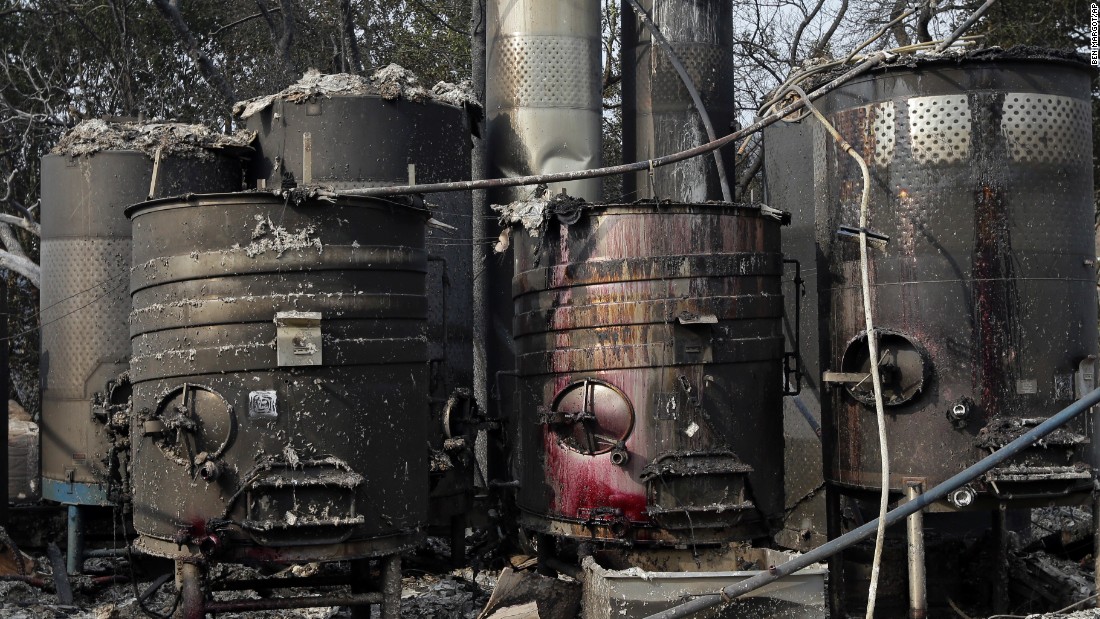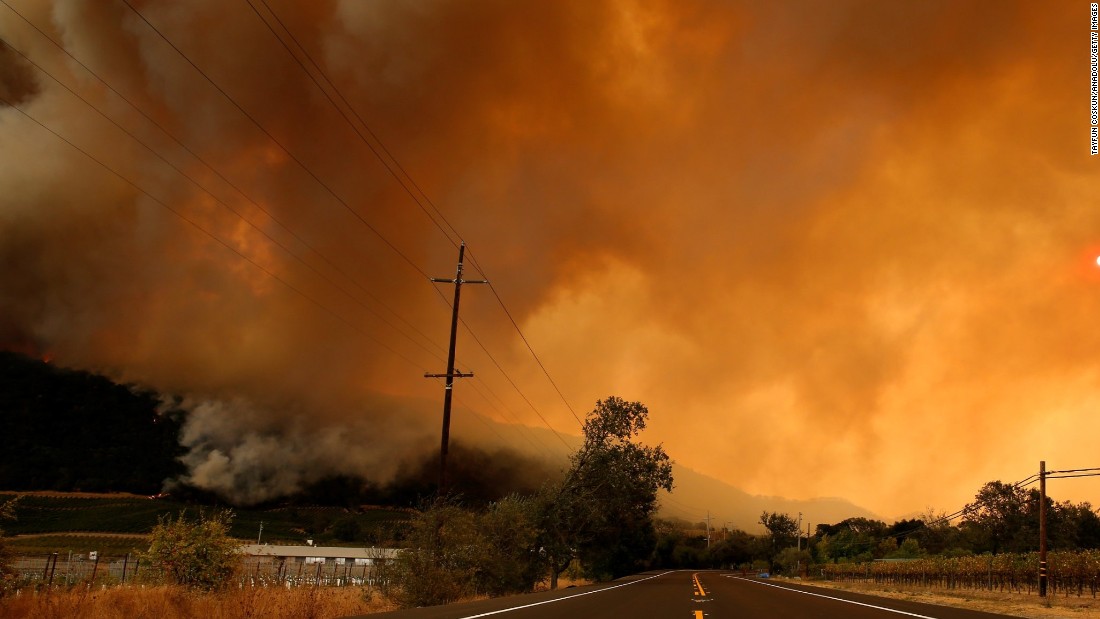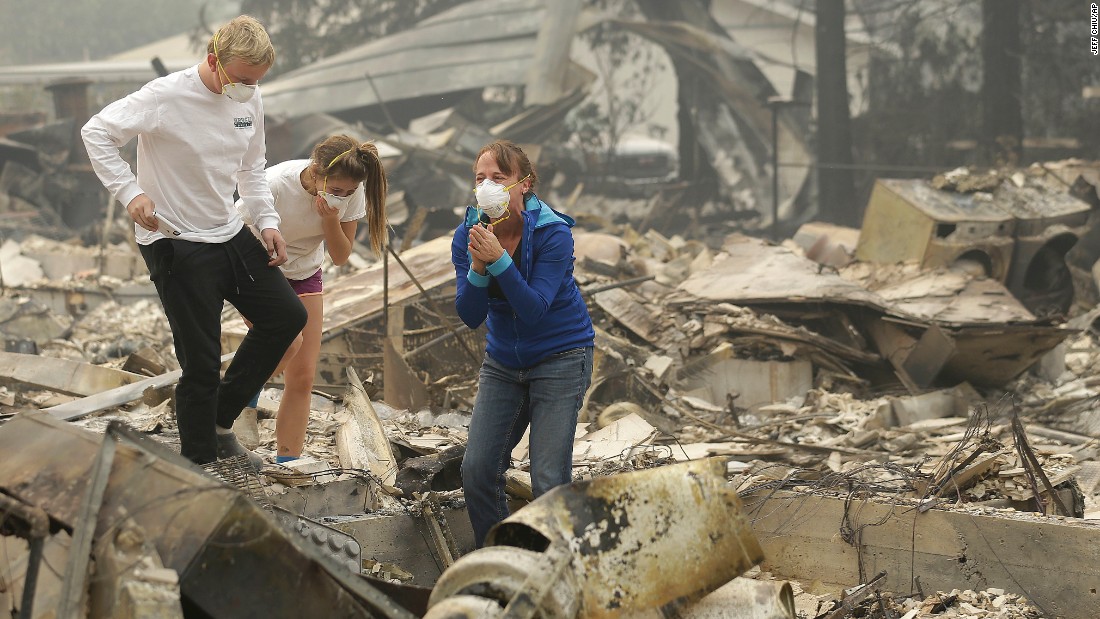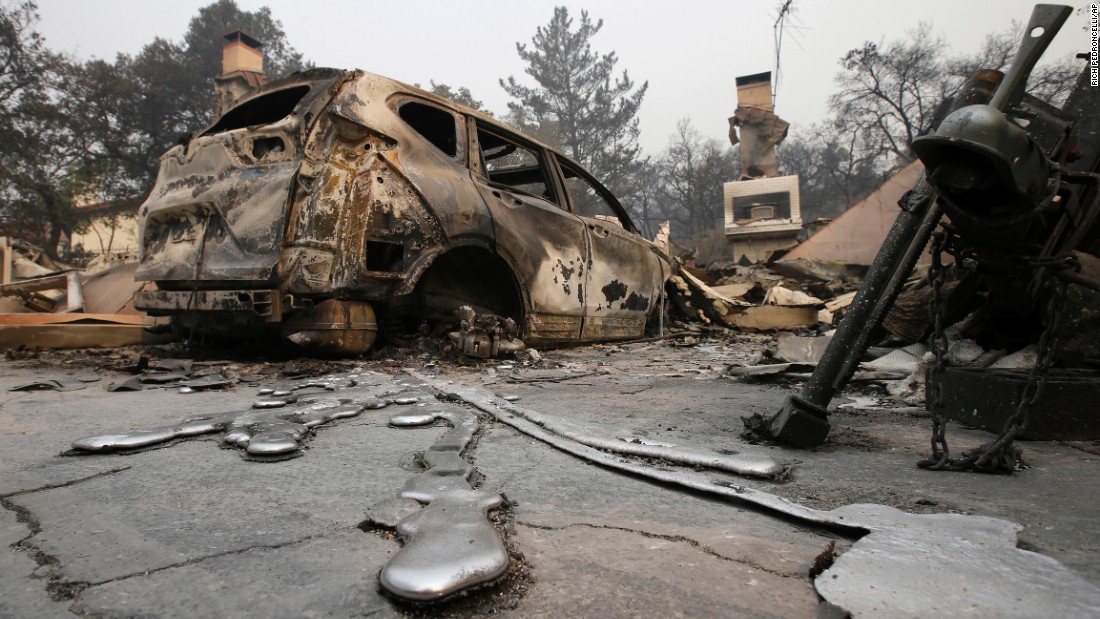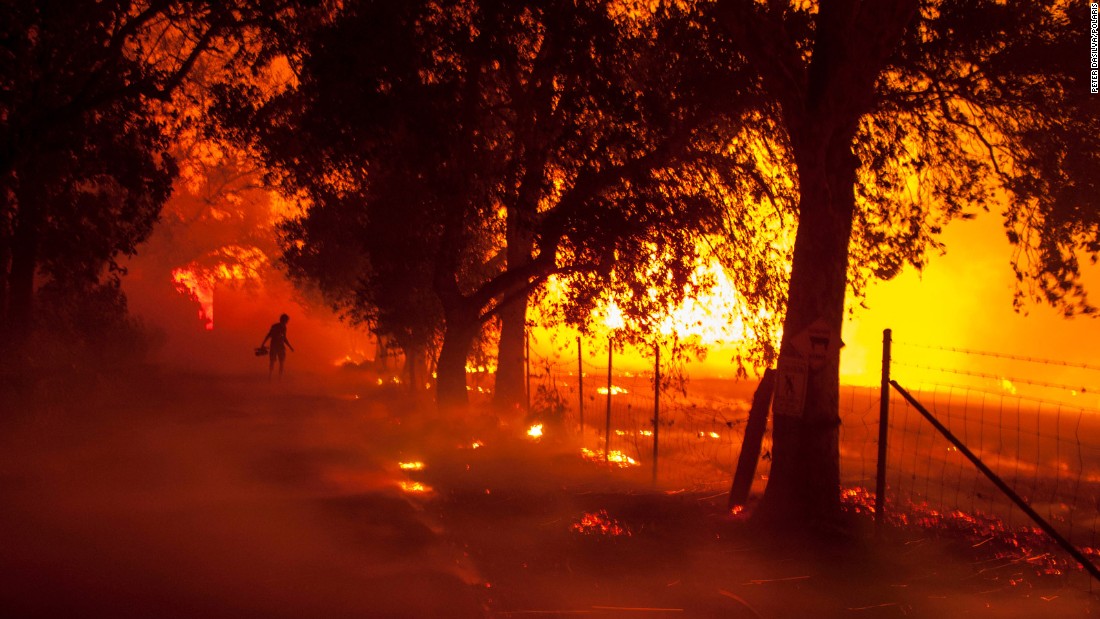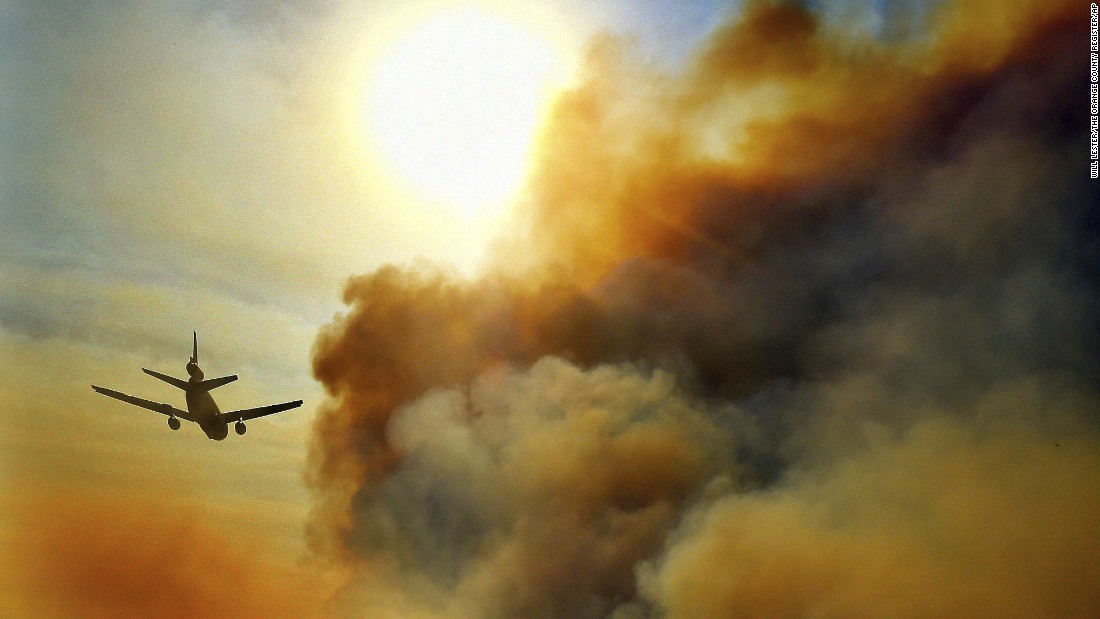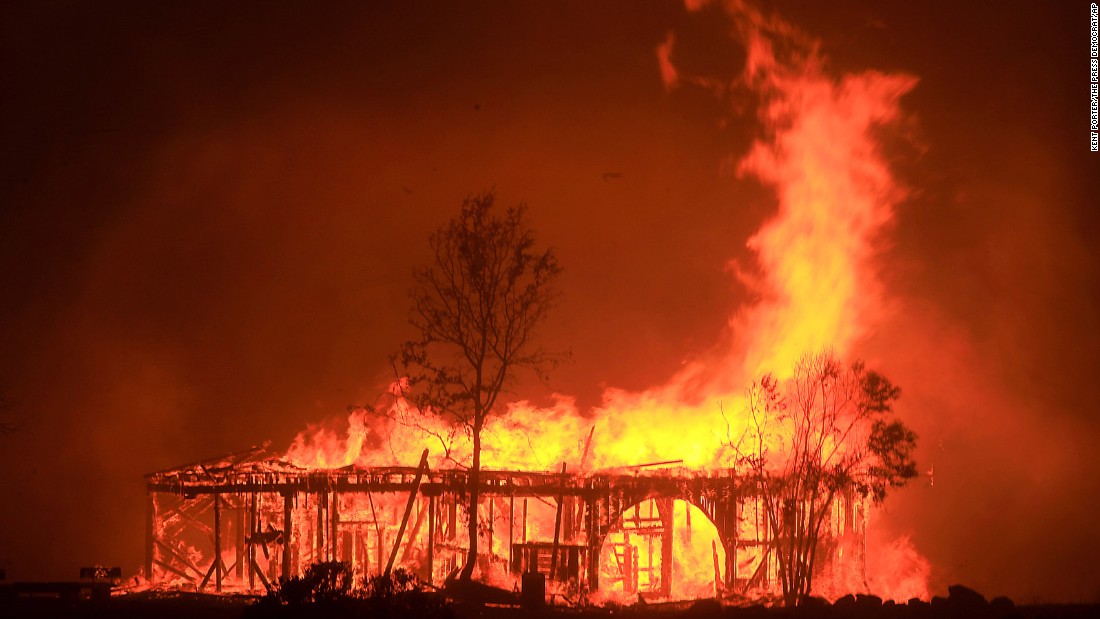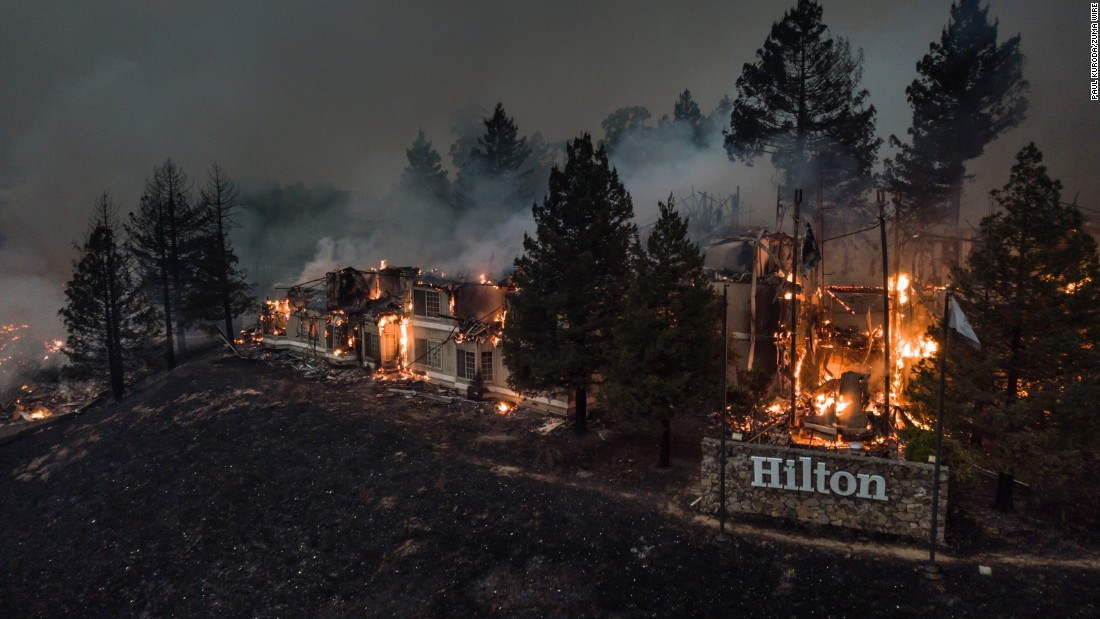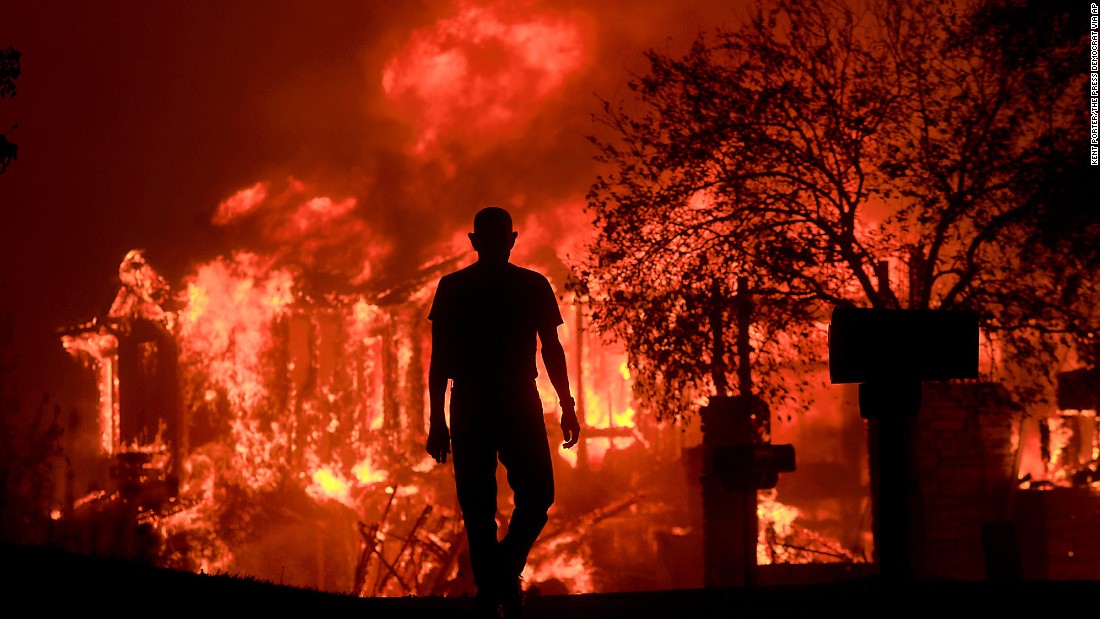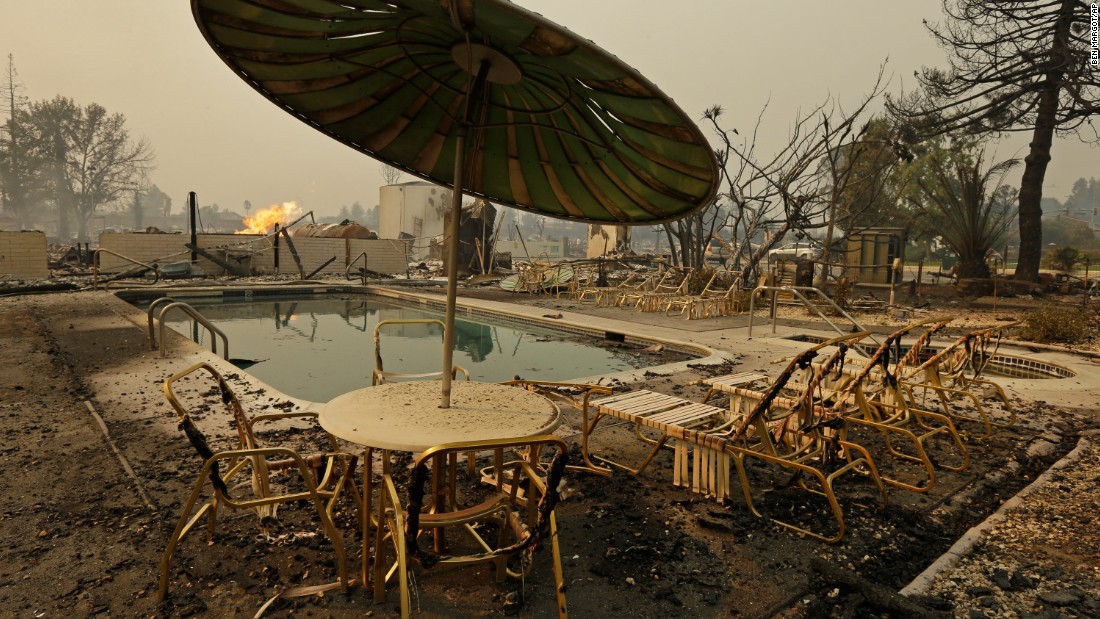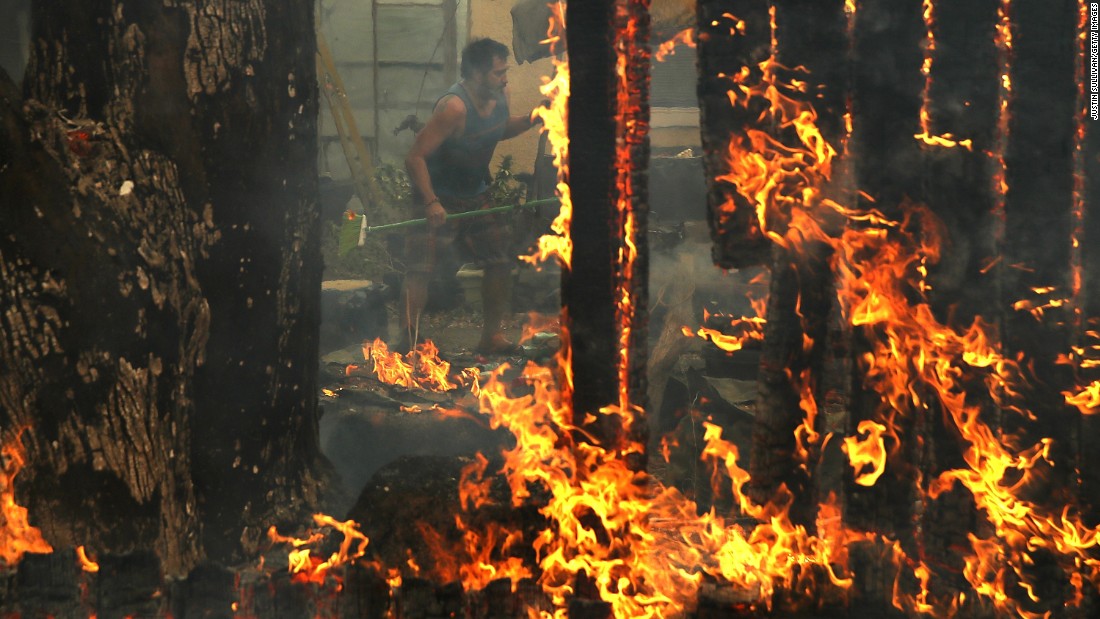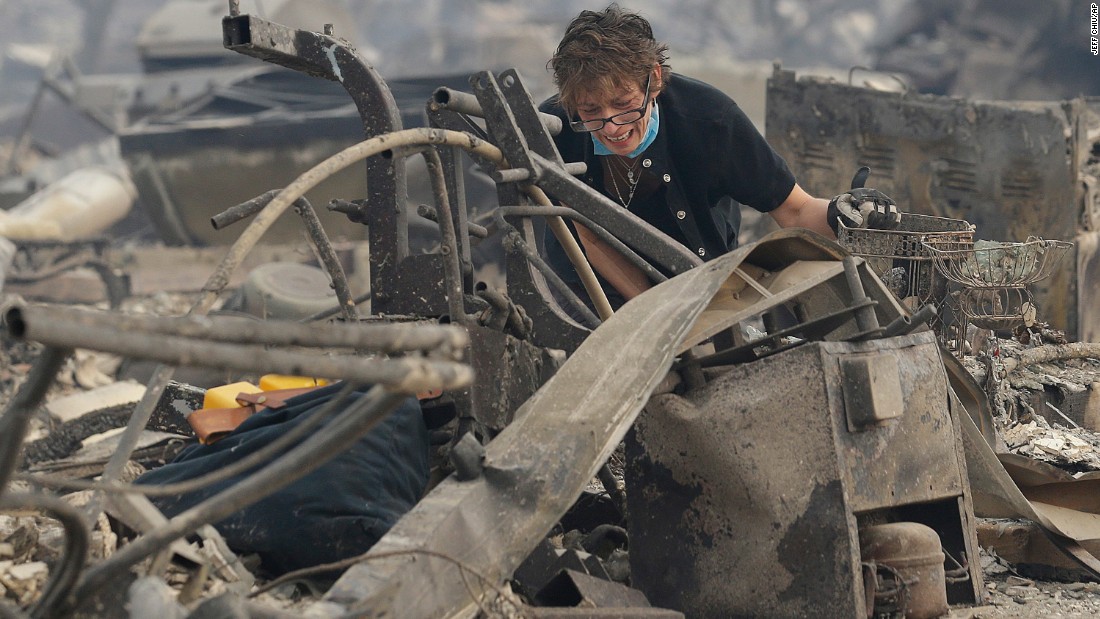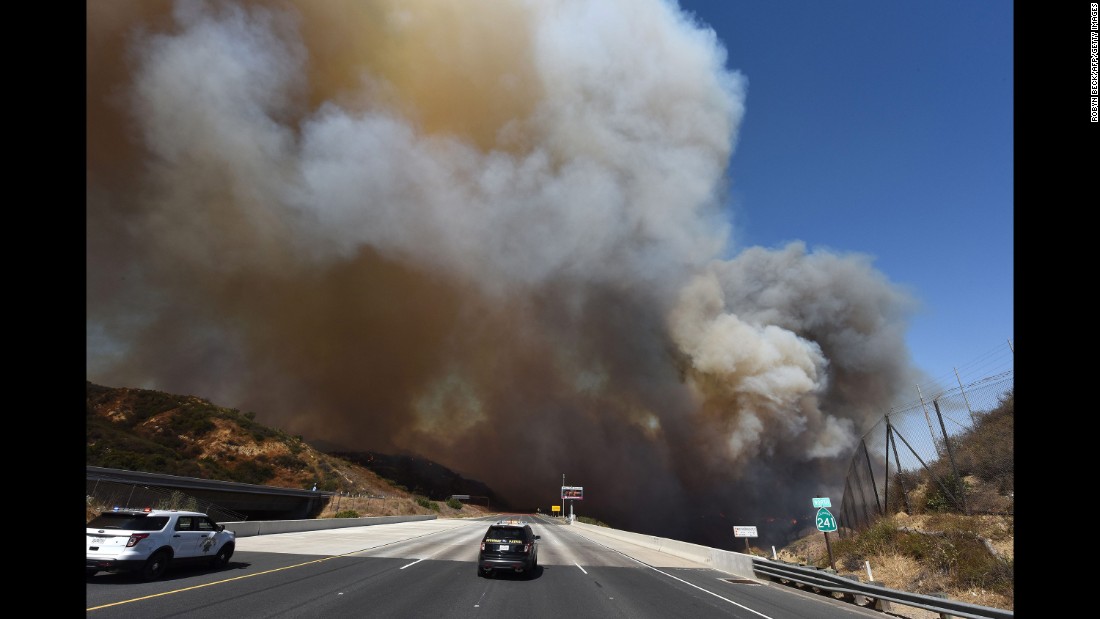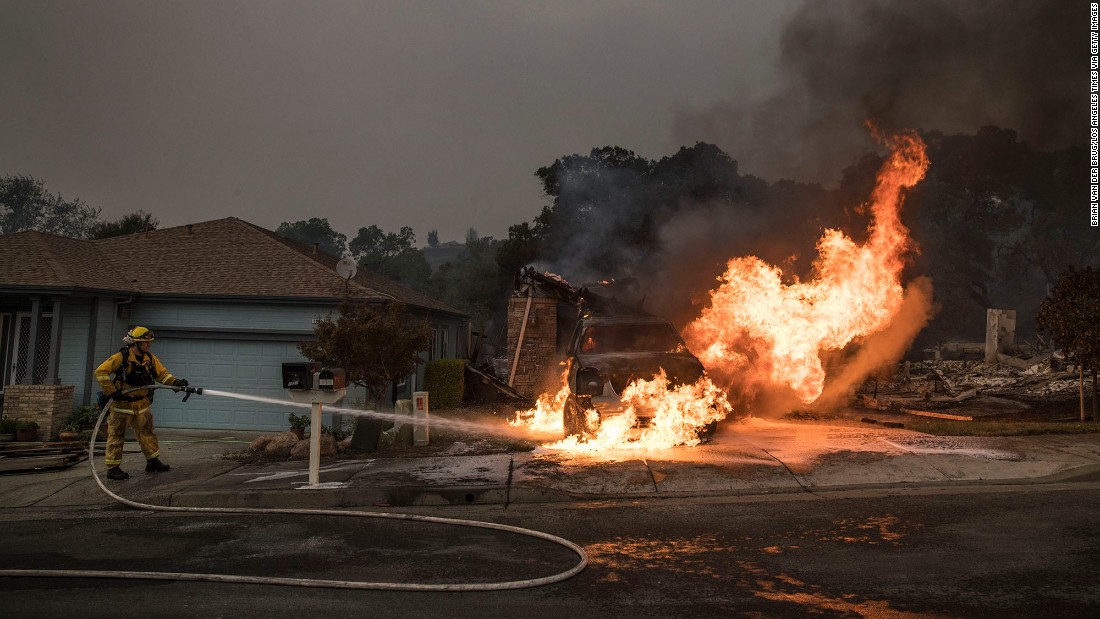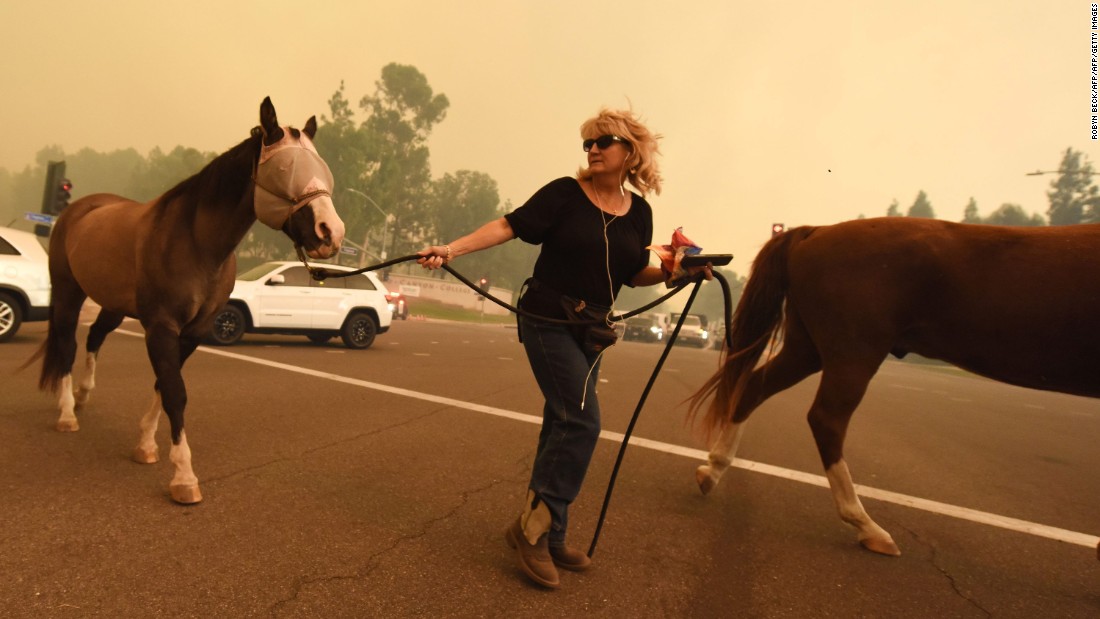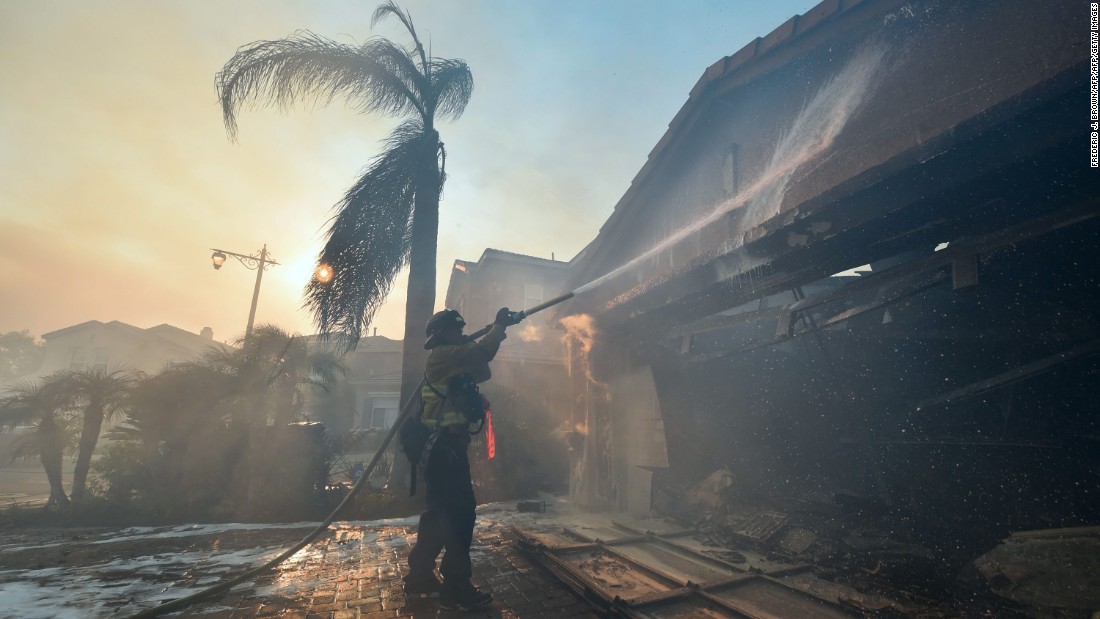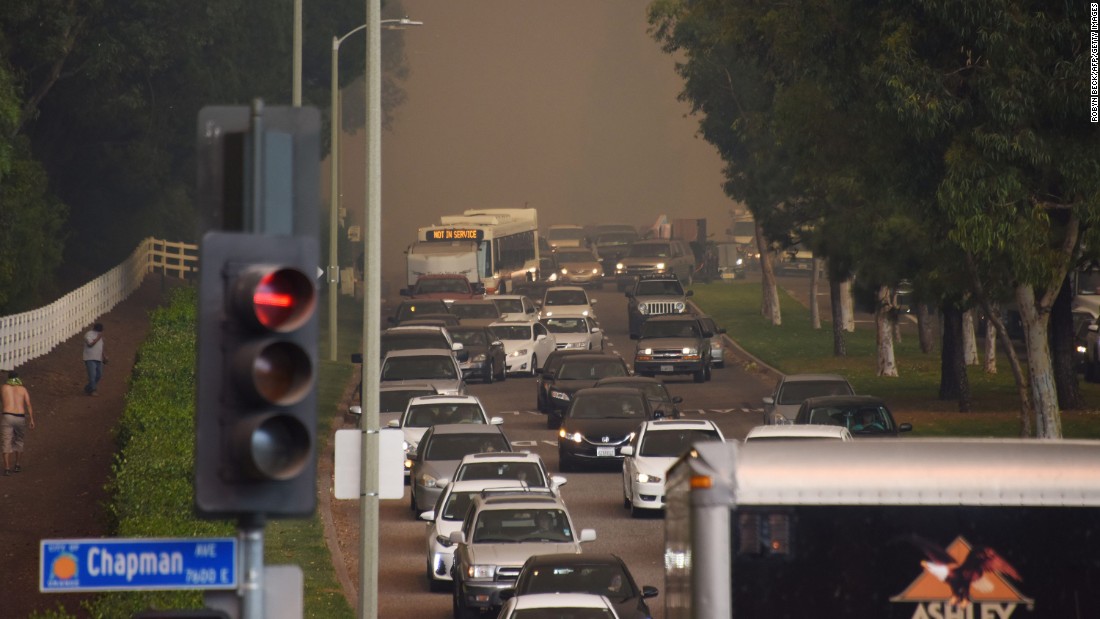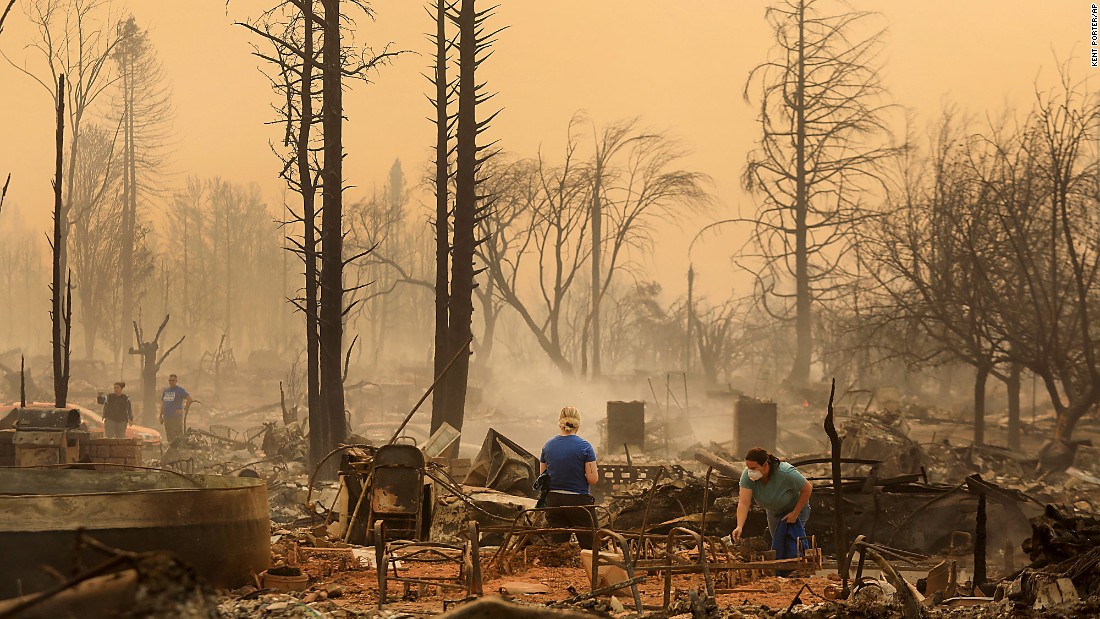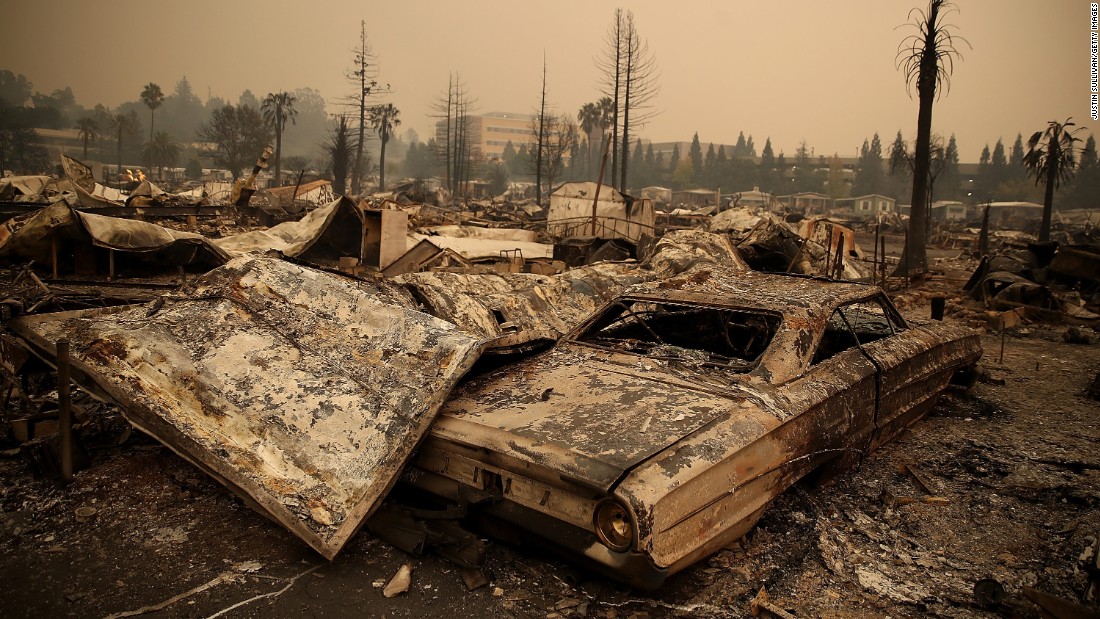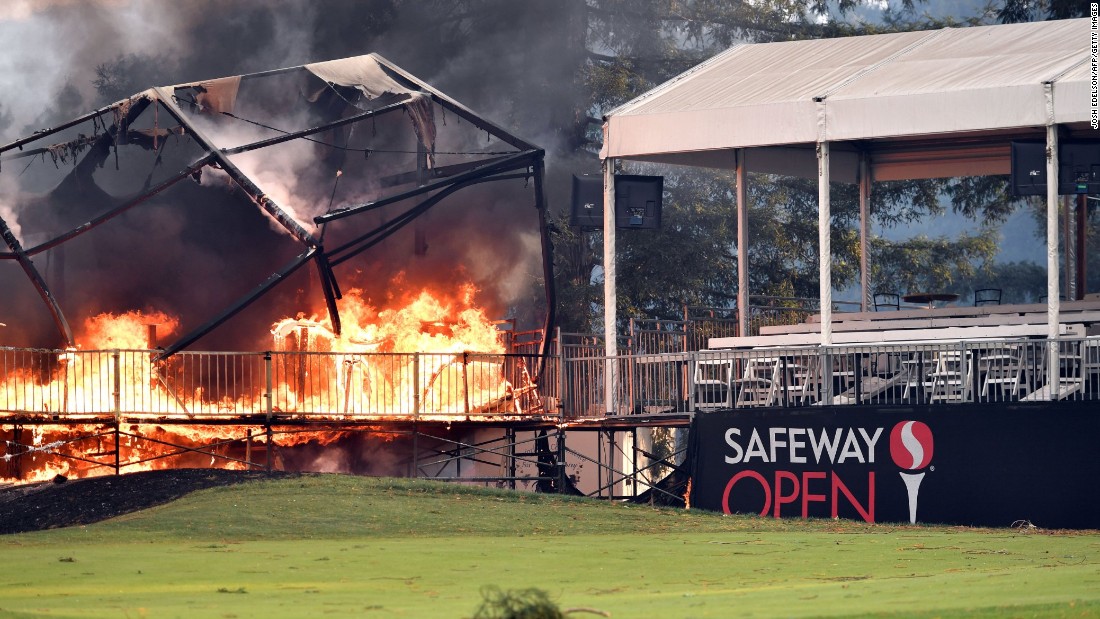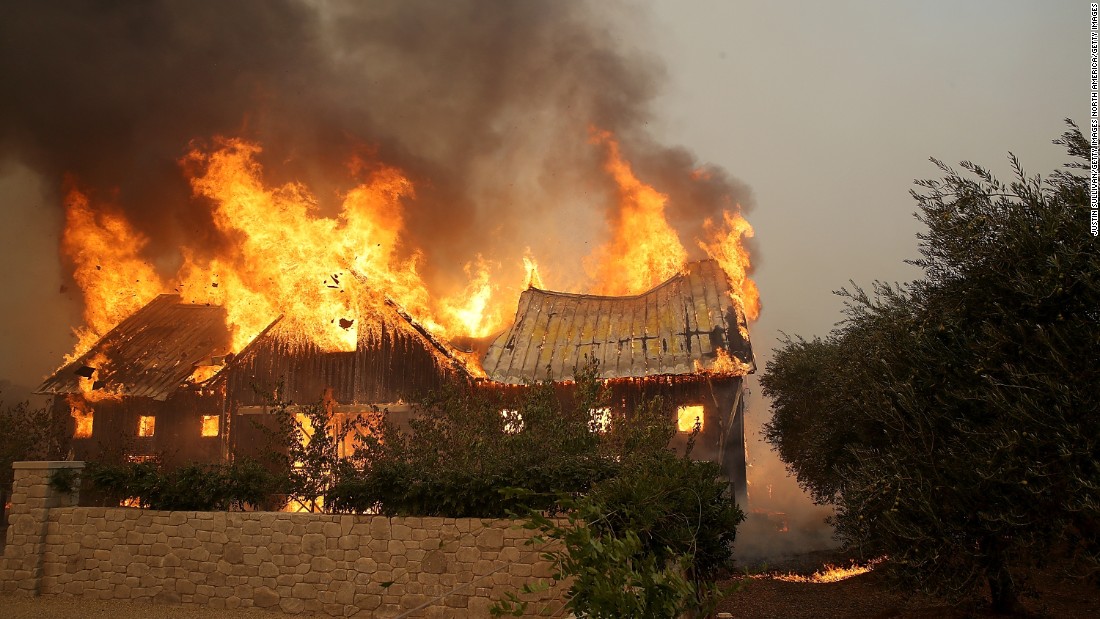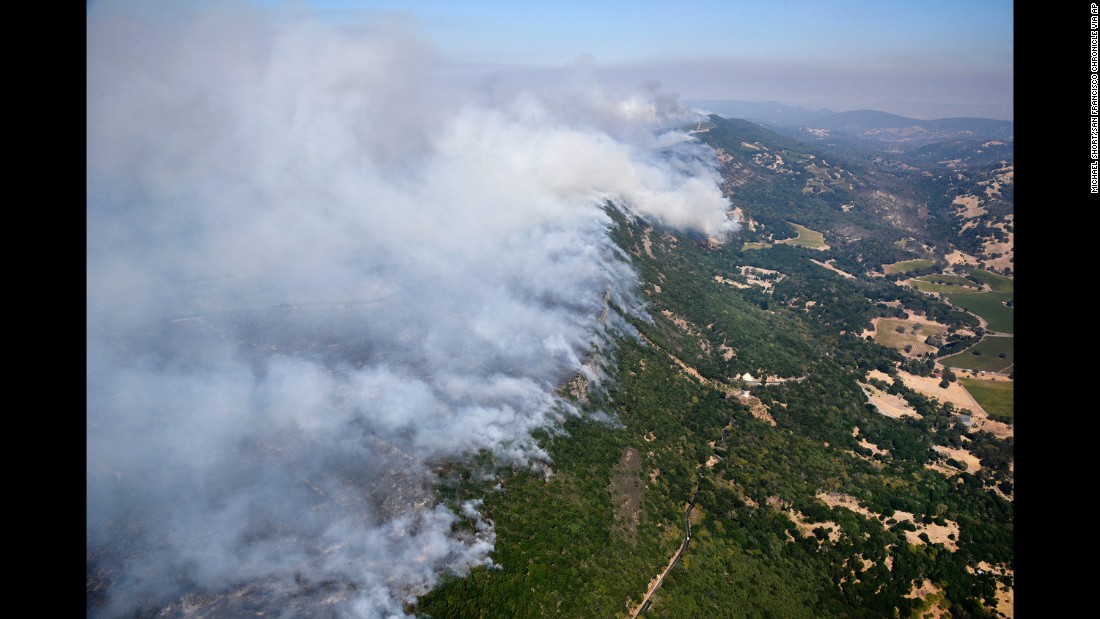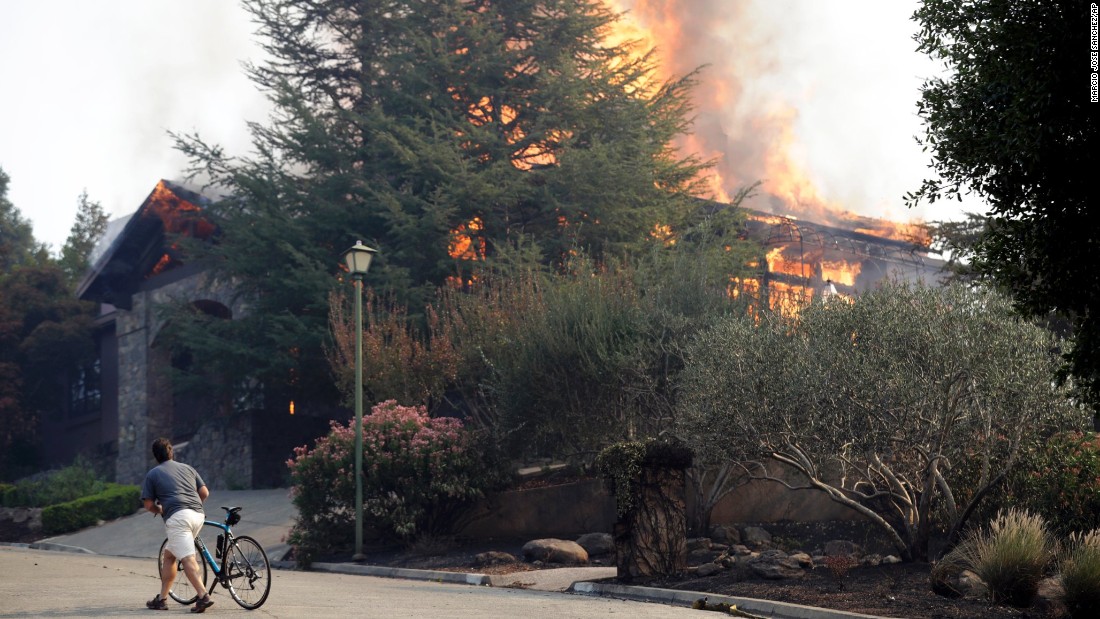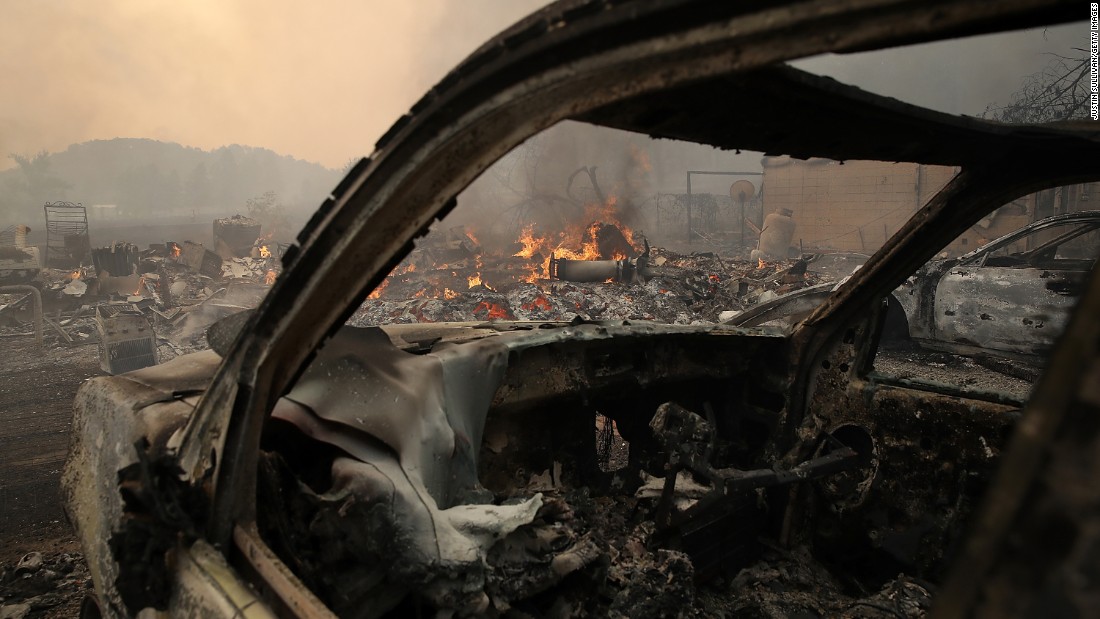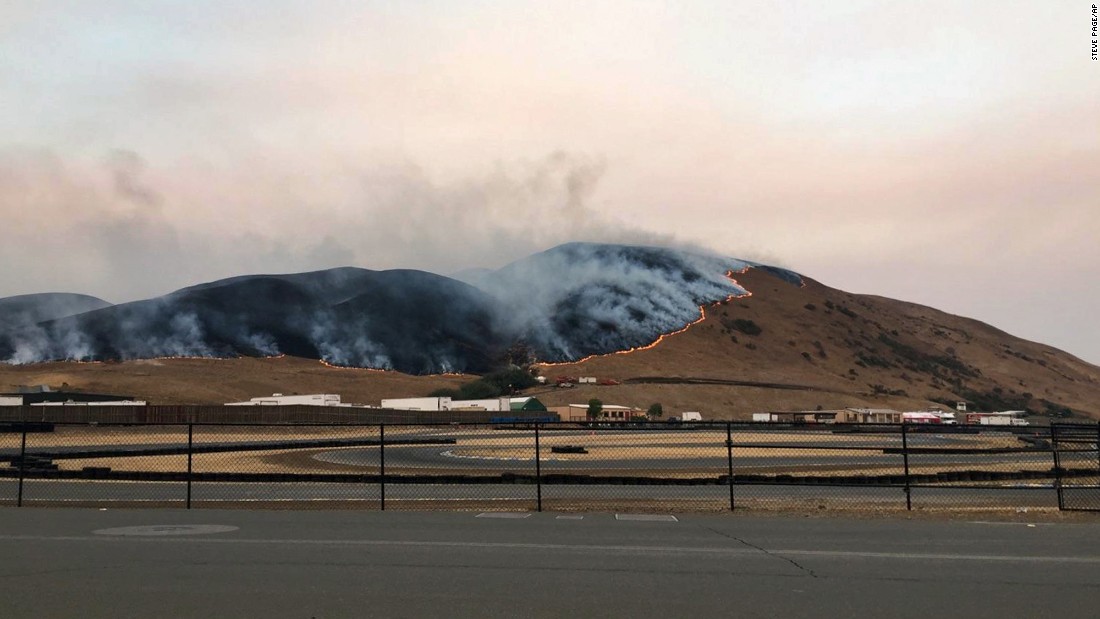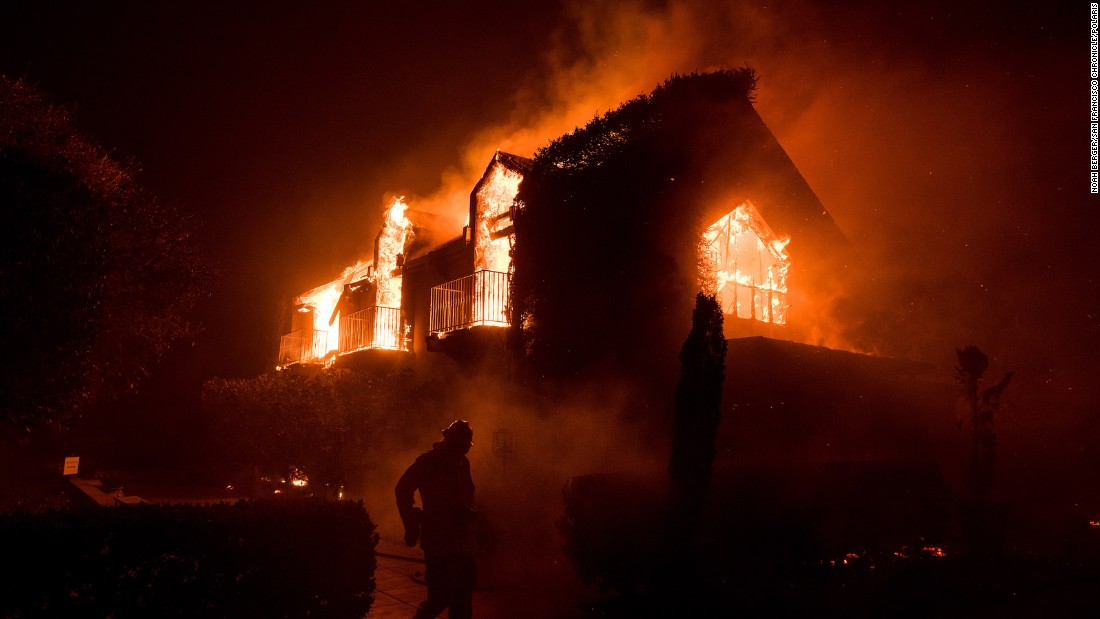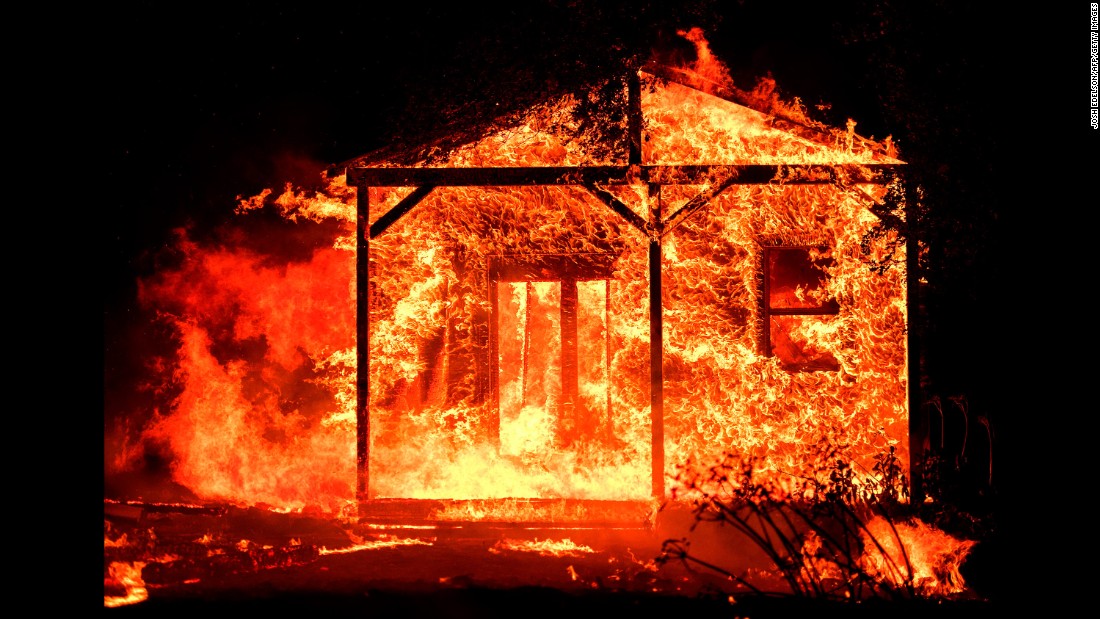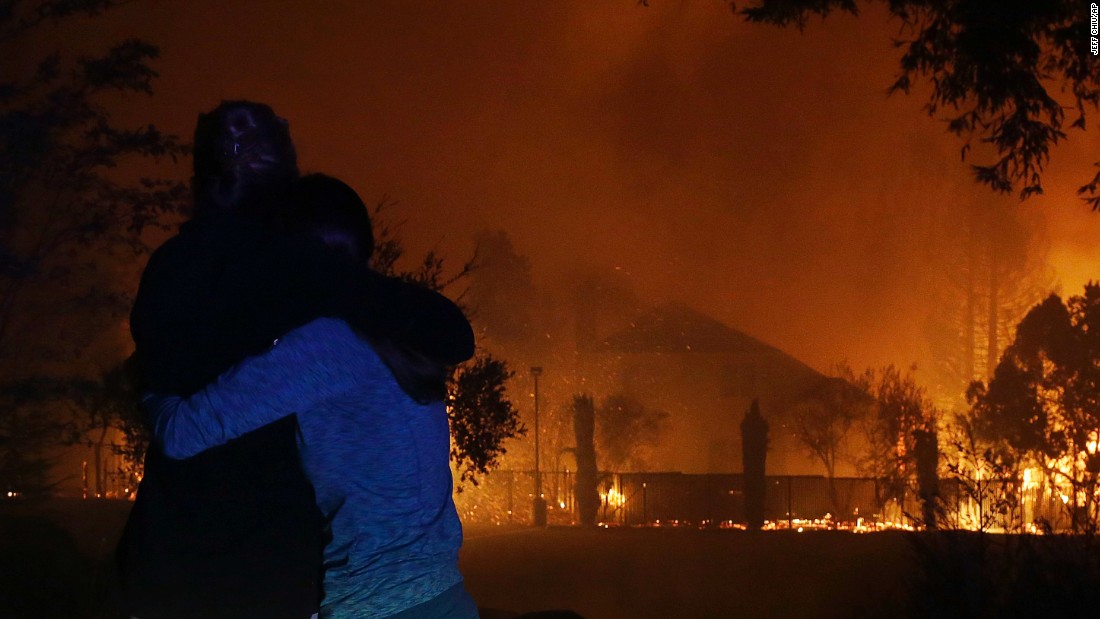 Heather and Robert Nappi thought they were safe in their Santa Rosa neighborhood of Coffey Park. A firefighter for the Rancho Adobe Fire Protection District, Robert Nappi was fighting the blazes on the other side of Highway 101.
Then the fire suddenly changed direction, and Nappi warned his wife to flee. She hurriedly evacuated, along with their 2-year-old daughter and the family cat.
"I only grabbed a couple pieces of clothing just to get us through the night," Heather Nappi said Wednesday night. "I thought we would be back the next day. … I had no clue that it was going to take our house."
Coffey Park is now blackened with debris and ash. The fire swallowed everything that wasn't steel, concrete or brick. At some properties, all that remains are mangled washers, dryers and water heaters.
The Nappis no longer have a home in the neighborhood where they have lived for three years.
"It was a wonderful home to us," Heather Nappi said. "We had our daughter there. We decorated our nursery there. It's got a lot of memories in it for the short amount of time that we've been there."
When Nappi fled, she forgot her wedding ring.
As a firefighter, her husband has recovered lost items for others, she said. She hopes he can find her ring, too.
Read more: http://www.cnn.com/2017/10/12/us/california-fires-updates/index.html