The Queens of the Stone Age frontman said I dont have any excuse or reason to justify what I did after photographer Chelsea Lauren was left with a bruised eyebrow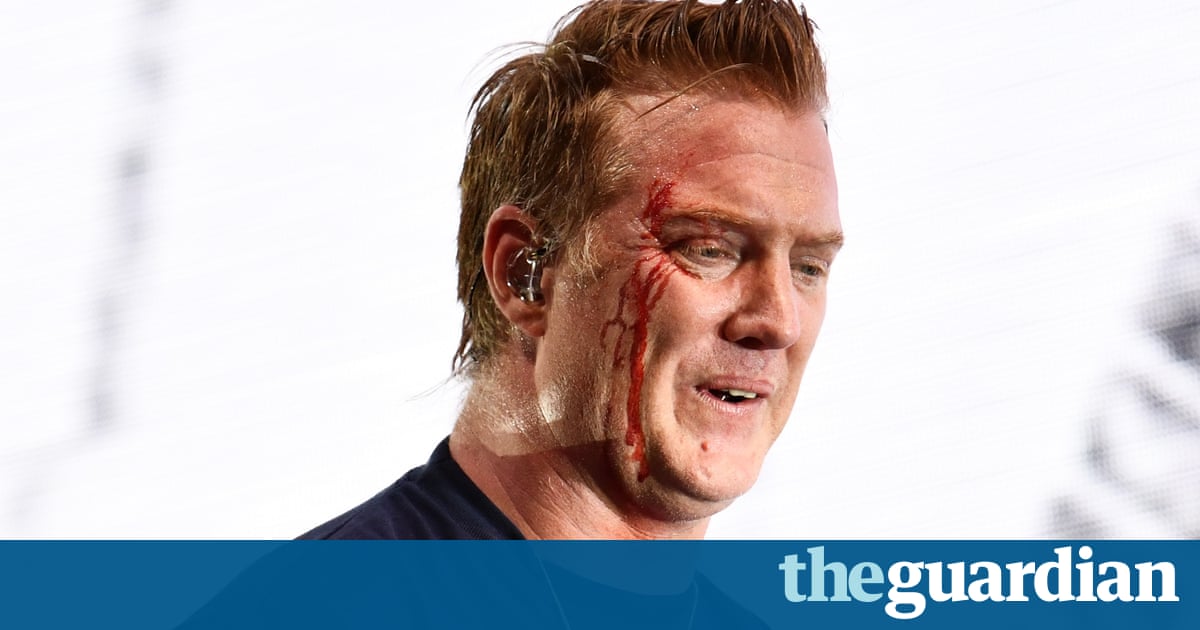 John Homme, frontman of hard rock band Queens of the Stone Age, has apologised after appearing to deliberately kick a female photographer during a performance.
Homme was performing with the band in Los Angeles when he kicked Chelsea Lauren in the face. Lauren told Variety the attack was obviously very intentional He looked straight at me, swung his leg back pretty hard and full-blown kicked me in the face. She later went to hospital, and said on Instagram my neck is sore, my eyebrow bruised and Im a bit nauseous. She said that she planned to file a police report.
Homme wrote an apology online, saying he was in a state of being lost in performance and very sorry. I would never intentionally cause harm to anyone working at or attending one of our shows. He later posted a video apology, saying that he didnt intend to kick Lauren: I kicked the camera of a photographer, and that camera hit the photographer in the face.
He added: I dont have any excuse or reason to justify what I did. I was a total dick, and Im truly sorry, and I hope youre OK Im gonna have to figure out some stuff, I think. Cos rocknroll is a wonderful thing. Its supposed to save and help people, not mess them up.
Homme, who has fronted the band since its formation in 1996, also deliberately cut his face during the same performance, as well as verbally abusing fellow performers Muse and calling the audience retards. He was sued earlier this year by an autograph collector who alleged he verbally abused him and assaulted him by grabbing him by the shoulders.
Read more: https://www.theguardian.com/music/2017/dec/11/josh-homme-apologises-after-kicking-female-photographer-chelsea-lauren