The US president was briefly outshone on his Tokyo visit by the creator of the smash hit Pen-Pineapple-Apple-Pen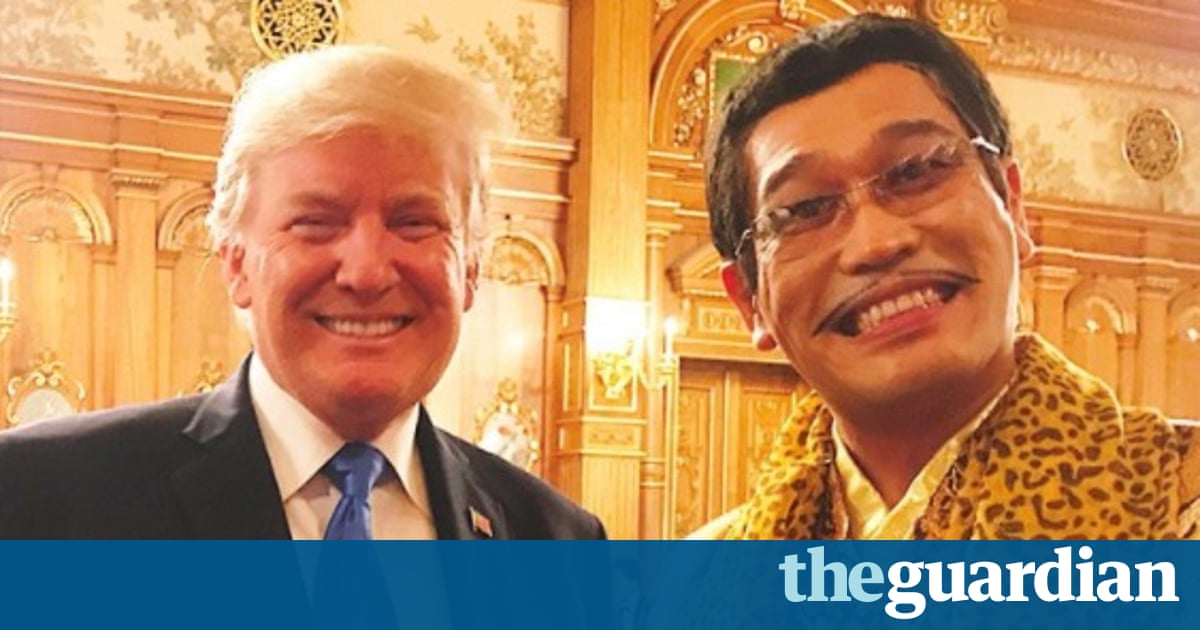 It is a photograph of our time. One of the worlds most famous and most ostentatious men a lover of all things gold and shiny and over the top standing with Pikotaro, the performer of painful viral hit Pen-Pineapple-Apple-Pen.
The unlikely photograph of the US president and the Japanese singer, whose real name is Kazuhito Kosaka, was taken at a reception in Tokyo as part of Donald Trumps 11-day tour of Asia. Pikotaro was chosen to sing for the president at the lavish reception.
In the image, Japanese prime minister Shinzo Abe hovers nearby, while Trump grins at the camera and a beaming Pikotaro makes the Pen-Pineapple-Apple-Pen sign with his hands.
Pikotaro was obviously thrilled with the meeting, writing on Twitter that it was an honour and posting more than 15 images from the event.
The meeting was not mentioned on Trumps Twitter account.