Philip Pullman, whose His Dark Materials trilogy is celebrated the world over, has finally produced a new instalment in Lyras story. As La Belle Sauvage hits the shops, he answers questions from famous fans and Observer readers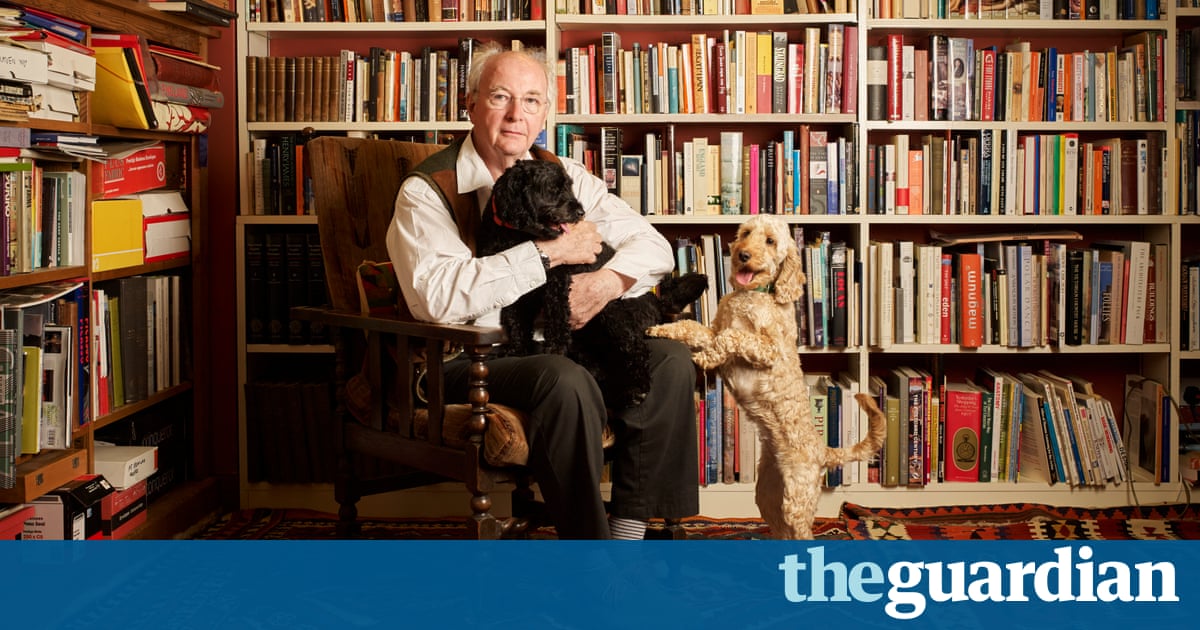 Philip Pullman opens the door to his 16th-century Oxfordshire farmhouse looking pale and slightly washed-out in his crisp, white shirt and nut-brown waistcoat. Is he under the weather? No, no, Im perfectly fine, he reassures me. Just a bit apprehensive, perhaps, about whats to come. We are meeting a week before the launch of his new novel, so what is to come in the next few days is a whirlwind of book signings, public appearances, glad-handing, readings and interviews: Im doing the minimum possible but it is still going to be absolute pandemonium, he smiles ruefully.
In truth, Pullman feels fitter and more energetic than he has for a long while. He spent much of the past couple of years in constant pain, until surgery restored him to full health last spring. Im a great deal better now, but thats one reason Im trying to keep the fuss to a minimum, he says. You sense he might feel short-changed with no fuss at all, however, and Pullman grants that he is looking forward to sitting down in his book-lined study and getting to grips with my very long list of questions from Observer readers, writers, theatre directors, clergy and other distinguished folk.
But first things first. Come and say hello to the dogs, he bids me, leading the way to the kitchen, where Coco and Mixie, his 18-month-old cockapoos are scratching frantically at the closed door. The pair of them spring out barking, then jump up and paw us deliriously before skittering off around the house in pursuit of each other. Pullman grins: they are obviously the apple of his eye. The next five minutes are spent recapturing the dogs and banishing them once more to the kitchen. Then were almost ready to begin.
It is no exaggeration to say Pullman devotees the world over have been almost as excited as his dogs at the prospect of his new novel, La Belle Sauvage, which arrived in bookshops last Thursday. A young woman on the tube practically hyperventilated when she spotted me reading an advance copy and confided that she had named her daughter Lyra after the brave heroine of Pullmans bestselling trilogy, His Dark Materials. The book is no run-of-the-mill publication (but then, nor is anything he writes): it is the long-awaited first volume of The Book of Dust, a new fantasy trilogy intended to stand alongside His Dark Materials. Fans of all ages have been waiting 17 years for him to return to the magical world ofNorthern Lights,The Subtle KnifeandThe Amber Spyglass, which have together sold more than 17.5m copies around the world and been translated into 40 languages.
The new series is not a sequel or a prequel, but an equel, Pullman told the Todayprogramme on Radio 4 when it was first announced (how many other new novels make the 8am news?). It starts 10 years before His Dark Materials when Lyra is a baby, with the next two books moving forward 10 years from HDM to when she is an adult. Once again, the theme is growing up and adolescence as an initiation into the difficult and confusing realities of the world. The first volume features a flood of biblical proportions, a pair of brave young rescuers, a cast of sinister spies and is a darkly brilliant, epic read.
Pullman came late to fame. He studied English at Exeter College, Oxford and graduated with a third because, he has said, he was having a wonderful time but no one took the trouble to let him know he was doing really badly at his degree. He worked at Moss Bros in Oxford for a while and then became a teacher for 15 years, living with his wife, Jude, in a modest suburban house in Oxford. They are still contentedly married and have two grown-up sons. He became a childrens writer in 1982 with Count Karlstein, followed by the Ruby in the Smoke series, but it was not until he was almost 50 that His Dark Materials aimed at young people but finding equal popularity with adults shot him to literary superstardom.
Since then, Pullman has established himself not just as a world-class writer but an outspoken public figure, a paid-up member of the great and the good. As president of the Royal Society of Authors he has campaigned for payment for authors appearing at literary festivals and for ebook library loans. He has battled against the closure of libraries and opposed the labelling of books according to age and gender. Only last week he scandalised the Daily Mail by dismissing Winnie the Pooh as sickly nostalgia, saying he has no time for its author, AA Milne. I cant stand the man, he told Sunday Times interviewer Bryan Appleyard.
A humanist and an honorary member of the National Secular Society, Pullman is also a persistent and vocal scourge of the Christian church. An agnostic rather than an atheist, he has infuriated religious groups with such declarations as: Im trying to undermine the basis of Christian belief. His Dark Materials, which ends with his cruel and intolerant God-figure being destroyed, was considered blasphemous by some Catholic organisations when it was first published. And although Pullman numbers Rowan Williams and Justin Welby among his supporters, The Good Man Jesus and the Scoundrel Christ, published in 2010 which retells the story of Jesus as if he were two brothers, Jesus and Christ, with contrasting personalities was seen in some quarters as fanning the flames.
The publication date of La Belle Sauvage on his 71st birthday was a happy accident rather than a deliberate plan, his publicist claimed, but a rejuvenated Pullman shows no signs of quietening down. His current bte noire is Brexit, of which he has been an outspoken critic. Sixteen months on from the referendum, he remains more convinced than ever that it is a terrible mistake. It is a quarrel between public schoolboys magnified by circumstances in the media into a gigantic existential crisis for the whole nation. The leaders of the Leave side are the most dishonest. Its frightening, really. If you can get someone like Michael Gove saying people have had enough of expertsits alarming to think were in a society where that can be said and not instantlyscoffed at.
This brings us rather neatly to our first question, which is, perhaps not surprisingly, on the same godforsakensubject.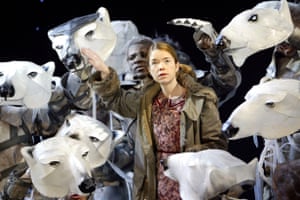 Read more: https://www.theguardian.com/books/2017/oct/22/philip-pullman-my-daemon-is-a-raven-la-belle-sauvage-interview-questions