On weekdays residents who live within feet of this folly of Brazils military dictatorship must put up with pollution and a constant roar but at other times cars are banned. In a city short on public space, the people take control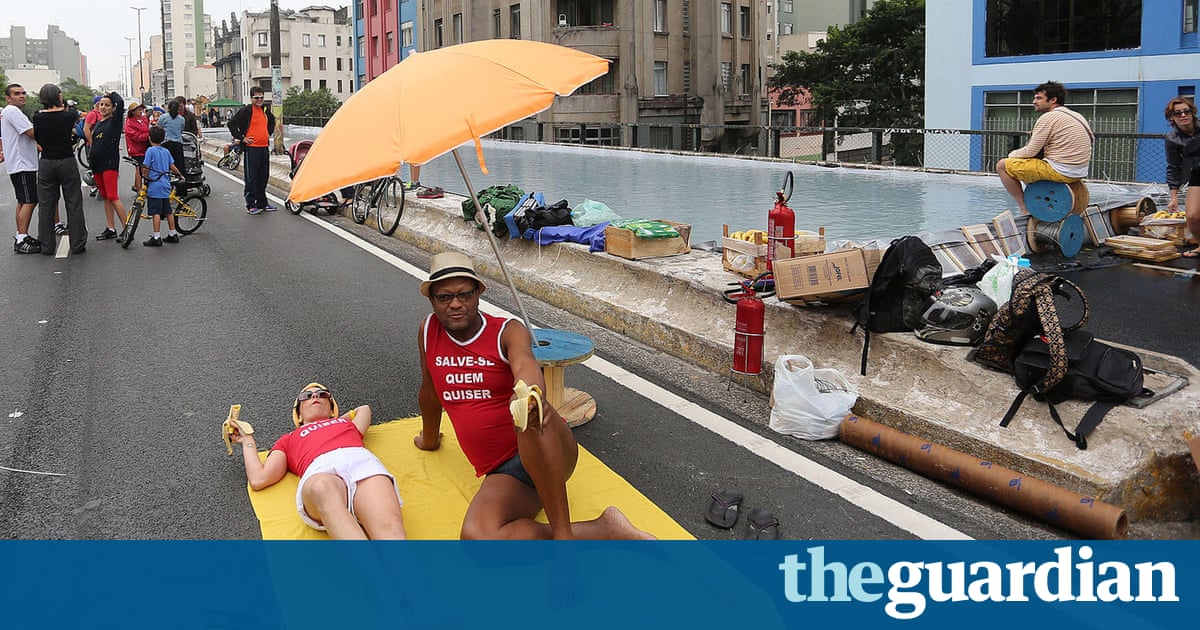 I remember when our street had trees on it. It was so nice, says 91-year-old Elca Cartum as she sits in her living room, just feet away from the incessant stream of cars and trucks on the elevated highway that passes right outside her window.
Elca has been living on the third floor since 1959. First they widened the street and planted trees to make a boulevard, she recalls. Then in the late 60s Brazils military dictatorship decided So Paulo needed an elevated highway to help link the east and west of the rapidly growing city.
Read more: https://www.theguardian.com/cities/2017/dec/01/taming-worm-minhocao-elevated-highway-sao-paulo